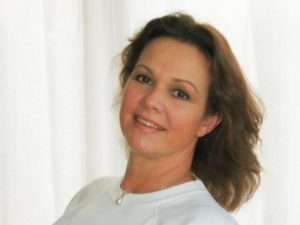 Forty years after her victory at the 1973 Eurovision Song Contest representing Luxembourg with Tu Te Reconnaîtras, she has applied to represent her motherland in 2013. Her candidate song is titled Je Manque De Toi with lyrics by Pierre-André Dousset and music and arrangements by Jean Musy.
In 2013 it will be forty years since Anne Marie David won the Eurovision Song Contest and a few years later, in 1979, she tried again, this time for her home country, France, achieving the third place with Je Suis L'enfant Soleil. Now she wants to try a third time and she has applied with a French style ballad entitled Je Manque De Toi that could be translated as I Miss You.
Last year, EuroVisionary had the opportunity to interview Anne Marie David and when she was asked about her return to the Eurovision Song Contest in the future she answered that she would love to do it but she felt she did not fit into that and preferred to leave her place for a younger artist who needs that international projection to develop a new musical career. But it seems that a year later, she has changed her mind and comes as candidate to represent her country.
A special website has been created for the occasion where you can listen to a sneak peak of the song. Besides, she encourages her fans to support her in this new project saying "I trust in you to defend my values: lyrics, music and a singer".
A few days ago, the television channel France 3 announced the establishment of an expert committee with the goal to discuss the way to select the performer and the song that will represent France at the 2013 Eurovision Song Contest. This year's motto for the French selection is to find "a popular song performed in French language" and this committee, who will meet for the first time early next year, will consist of twelve people and among them there will be music industry experts such as lyricists, composers and singers and also representatives of the French broadcaster.
In 2012, Anggun represented France in Baku with the song Echo (You And I) and finished 22nd in the final. Would Anne Marie David be able to improve this result?
You can remember Anggun's performance watching our 3D video. As always, we strongly recommend watching this video in 3D to enjoy it to its fullest, but if you do not have a pair of suitable glasses this can easily be turned off in the player below to watch in regular 2D.
You might also want to read: