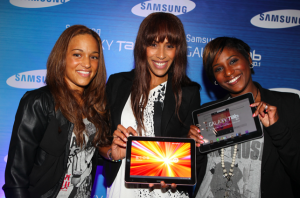 It's not just the Eurovision Song Contest that the Dutch are gearing up towards in May. In a matter of weeks, for the first time in the Netherlands' Eurovision history, they will have a king as head of state, which will be celebrated with a huge concert featuring some Eurovision names.
The tradition of Koninginnedag or Queen's Day in The Netherlands on the 30th of April has long been a day of joy, fun and parties across the nation. Following the announcement by Queen Beatrix back in January of her intention to abdicate from the throne, this year's Koninginnedag will be a strange celebration, with a mixture of both joy and sorrow. Queen Beatrix has been on the Dutch throne and has served her nation for exactly thirty three years, and, just as her mother Queen Juliana did for her, she has decided to so the same, by handing over the throne to her son, who will then become King Willem-Alexander, the first king in the Netherlands for over 120 years.
Such an auspicious occassion certainly won't go unnoticed, with celebrations planned around the country. One of the larger events scheduled to take place is a massive concert from the Ahoy venue in Rotterdam under the name Samen Voor Oranje (United For (The House of) Orange), where artists will show their gratitude for the queen while at the same time pleding their support to their new king. The concert will have special significance for the Netherlands, as it will be the first time the king's official anthem will be performed in public. The anthem actually has a major Eurovision connection too, in the shape of composer John Ewbank. Ewbank has previously made an attempt to sing for the Netherlands at Eurovision, competing against Maywood in the 1990 Nationaal Songfestival as frontman in the band Shift. He also wrote Gordon (former member of De Topper's) song from that same final Gini.
The line up will also feature a number of familiar names to Eurovision fans; Glennis Grace, Edsilia Rombley and Ruth Jacott will all be pledging their support for the new king alongside other major household names from the Dutch music scene, such as Trijntje Oosterhuis, Marco Borsato and Anita Meijer and many others. They will all contribute to the unique concert, which will be broadcast live both on television and Radio 2. The official text of the king's anthem is to be unveiled on the 22nd of April. The royal couple (Willem-Alexander together with his queen, Máxima) will also be able to watch the performance of the anthem on a huge screen to be erected in Amsterdam before they set off on an inaugural boat trip on the IJ.
You may also like to read: