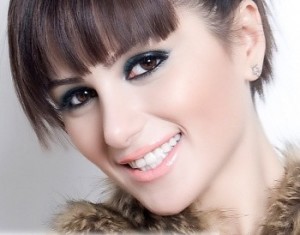 Emmy has just released her brand new video and single.  It is a new version of her 2011 Armenian national selection song, Ayo.  Emmy represented Armenia at the 2011 Eurovision Song Contest with Boom Boom.
Emmy (full name Emma Bejanyan) was born in 1984 and is one of Armenia's biggest talents.  She has won many awards in Armenia, Russia, Turkey and other European countries.
She came second in the 2010 Armenian national selection with Hey (Let Me Hear You Say) sung as a duet with Mihran.  In 2011 she was selected to be Armenia's representative at the Eurovision Song Contest where she sang all four songs in the national final.  Boom Boom was selected as the song to go to Germany that year but Ayo was a popular song with her fans.
The new version of Ayo is much different to the original recording.  This is much slower and has an r'n'b sound that Emmy is often known for.
You can see the official video for Ayo below.

You may also like to read: 
First 2013 Eurovision entry: Alena Lanskaya wins in Belarus again
Jóhanna back for Söngvakeppni Sjónvarpsins 2013?
Songs, Semifinals and Running Order of Festival i Këngës are Revealed by RTSH