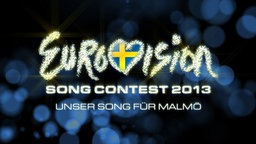 This morning the participating artists of the German national final Unser Song für Malmö were finally revealed. The line up consists of eleven acts and is a mixture of well-known popular artists and newcomers. A twelfth artist is still to be announced. According to the broadcaster NDR we will get to know the name before Christmas.
After revealing the plans for the German national final in November it was finally time to announce the names of the participants. Twelve acts will perform in Hannover on February 14th to represent Germany at the 2013 Eurovision Song Contest in Malmö. Eleven names were announced today, a twelfth is yet to be revealed. According to the broadcaster we can expect the name before Christmas.
Several months the broadcaster NDR, five record labels and the production company Brainpool searched for suitable artists and songs. The result is a big variety of different music genres: dance, electro, pop, soul and even traditional Bavarian brass instrument music and choral singing.
When the plans for the German final were made public in November, Thomas Schreiber, NDR's chief of entertainment, said that well-known artists would participate. A look at the participant's list shows that at least two acts are very successful and popular: Söhne Mannheims and Cascada. The latter already had a number one hit in the UK with Evacuate the dancefloor in 2009.
Here is the complete line up (in alphabetical order):
Ben Ivory – The Righteous One
Betty Dittrich – Lalala
Blitzkids mvt. – Heart on the line
Cascada – Glorious
Finn Martin – Change
LaBrassBanda – Nackert
Mobilée – Little sister
Nica & Joe – Elevated
Die Prieser feat. Mojca Erdmann – Ave Maris Stella
Saint Lu – Craving
Söhne Mannheims – One Love
All songs will be presented on German radio stations from January on. The listeners will have the chance to vote for their favourites. These votes will count as 1/3 of the whole voting. The remaining 2/3 will be determined by televoting during the show and a professional jury whose members are yet to be announced.
As special guests Loreen and Lena will perform. The show from the TUI Arena in Hannover will be broadcasted live via the TV channel DasErste on February 14th at 20.15 CET.
You may also like to read: