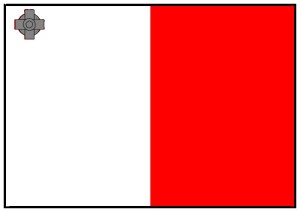 The Maltese national broadcaster, PBS, has made available preview videos for the finalists at the 2013 Malta Eurosong selection.  23 of the 24 songs are available to view with the exception at this time of Saska Hunt with Dress Rehearsal.
The 2013 Malta national selection will begin on 1 February with a semi-final of 24 songs and the final will take place one day later on 2 February.
You can see videos and biographies of the finalists here.
Several familiar faces return to the finals including Claudia Faniello, Richard Edwards, Amber and Dorothy Bezzina.  Also returning are rising and popular stars – Domenique Azzopardi, Danica Muscat, Jessica Muscat and Raquela.  Kevin Borg returns and is an early favourite because of his previous participation at the Malta Eurosong in 2006 and also that he won Swedish Pop Idol and now is living in Sweden.   
Keep an eye out also for Ylenia Vella.  She is in the finals for the first time but was actually on the stage with Kurt Calleja when he won the 2012 Malta Eurosong.  But Ylenia did not make the trip to Baku.  

You may also like to read: