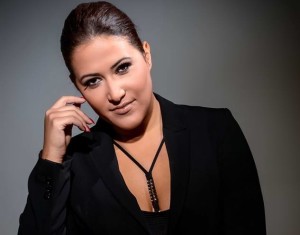 Despite reports last week suggesting that the song from Bosnia and Herzegovina will be presented for the first time in a special show on the public broadcaster, one of their representatives Dalal Midhat Talakic revealed that the first presentation of the song will take place in Stockholm on the 27th of February.
Dalal Midhat Talakic who is part of the group who will represent Bosnia & Herzegovina at Eurovision 2016 revealed that they will  perform their song live for the first time on February 27th. The live performance will  take place in Stockholm, at the Hotel Clarion. Tickets for the event can be bought online here.
As it was revealed last week from Lejla Babovic the Bosnian Head of Delegation their song will be in Bosnian this year. Sarajevo-based rapper Jasmin Fazlic Jala and popular singer Zuzi Zu are the lyrics of the song.
Bosnia & Hertzegovina in the Eurovision Song Contest
Bosnia and Herzegovina joined the Eurovision Song Contest as an independent state in 1993 while war was still raging in the country. As part of Yugoslavia, artists from Bosnia and Herzegovina competed in Eurovision in 1964 (the only time ever that Yugoslavia finished last), 1965, 1973, 1976 and 1981. Bosnia and Herzegovina has managed to qualify for the final of every contest they have participated in. The country's best result to date was a third place in 2006 in Athens with Hari Mata Hari and Lejla.
Below you can watch their entry in 2006 which remains their best result to date: