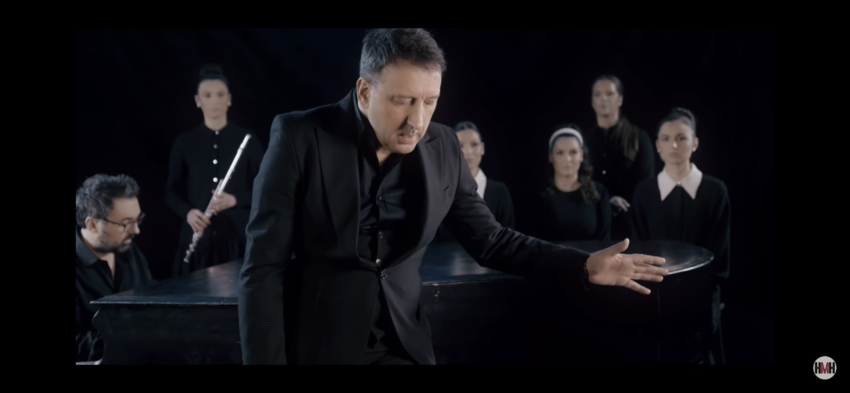 Hajrudin Varešanović, better known as Hari Mata Hari, is back on the music scene after a longer break. Recently, he launched a new single titled "Ja Sam Sam Što Nemam Tebe" which deals with sorrow and loneliness as consequences of a failed relationship one can't get over.
Back in 2006 in Athens, Hari Mata Hari, achieved the best result in history of the Eurovision Song Contest for his native country Bosnia and Herzegovina. He finished 3rd with the song Lejla.
Before entering the contest, Hari Mata Hari was one of the most famous artists in the former Yugoslavia. He and his band have performed over one thousand concerts and sold five million albums to date. Hari has released an impressive total of 15 studio albums. The last album titled Ćilim is from 2016.
Ja Sam Sam Što Nemam Tebe, which translates to I Am Alone Because I Don't Have You in English, is Hari Mata Hari's first release in the last four years. It is a very emotional ballad – a lullaby – which tells a story about an unhappy man, who can't find rest after a failed relationship although he keeps searching for love and a new home. The music is minimalistic and has a classical style written all over it as Hari only is accompanied by piano and flute.
Armin Šaković has written the lyrics for Ja Sam Sam Što Nemam Tebe, while Hari was responsible for the music and the production.
The new song is the best early birthday present Hari could give to himself as he turns 60 on January 16th.
In the video embedded you can watch the video for Hari Mata Hari's latest release: