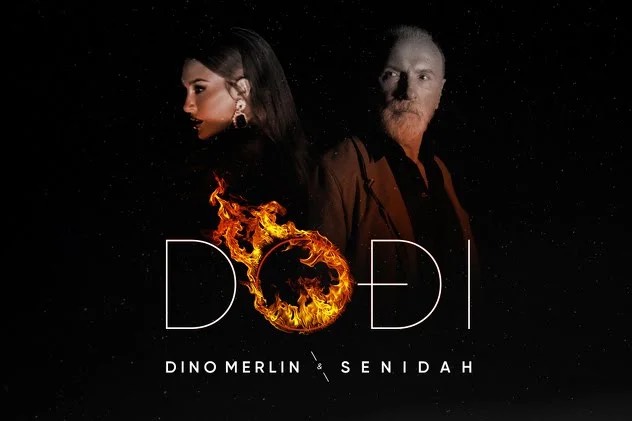 Dino Merlin has closed out 2020 and kicked off 2021 by launching a new single titled 'Dođi'. On his latest song, which deals with loneliness, insecurity and anxiety in today's world, Dino has cooperated with Senidah – one of the most popular artists in Slovenia and across the region.
Can you find out to how live your life alone? That's a question that Dino Merlin asked himself after he back in 2014 released his latest album Hotel Nacional. Many concerts he played after realising the album took a lot of energy from Dino. That's why he decided to retreat, find some peace, get in touch with himself and find out if he can manage to live an isolated life. At last, Dino came to the conclusion that he can't live alone, which is also the message of Dođi, which translates to "Come By" in English. In the world of today which is dominated by insecurity, anxiety, pain and negative thoughts, it's actually extra important to have someone you can lean on.
Dođi is a typical Dino Merlin ballad, where he mixes the modern pop music with ethno vibes. The cooperation with Senidah works perfect – especially regarding their vocal performances. Senidah, whose real name is Senida Hajdarpašić, attracted regional fame back in 2018 by realising single Slađana. Her music style is typically a mix of R&B, hip-hop, rap and electro soul-pop. In recent years, she was rumoured as Slovenia's representative in the Eurovision Song Contest several times.
Dino Merlin has written music and lyrics for Dođi. The video for the song, which was filmed in Sarajevo and Lukomir, was produced by Kukla, who also was responsible for Dino's last video Mi. Dođi is available on several music platforms such as Apple Music, Deezer and Spotify.
In the video embedded, you can watch and listen to Dino Merlin's latest release Dođi