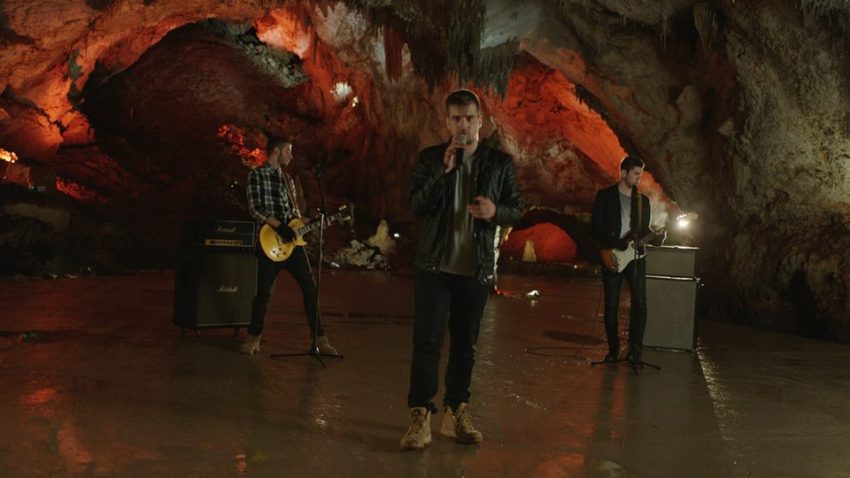 The Montenegrin broadcaster announced through their official website that they on the 4th of March will reveal the song with which Highway will represent the country at the 2016 Eurovision Song Contest.
The Montenegrin broadcaster RTCG has selected internally the boy band Highway to represent the country at the upcoming Eurovision Song Contest. Through it's official site RTCG announced that the song Highway will perform in Stockholm will be presented to the public on the 4th of March.
Highway lately worked hard to finish the video clip of their song. Julian Wood is the director of the video which was scheduled to be filmed in Kotor, but due to bad weather conditions the band was forced to change the location and the concept, so they decided to do it indoors instead.
The Montenegrin boyband Highway, which consists of singer Petar Tošić, Bojan Jovović and guitarists Luka Vojvodić and Marko Pešić. Bojan Jovović has already participated in the Eurovision Song Contest in 2005, for Serbia & Montenegro with No Name, which reached the 7th place in Kiev. The band Highway became popular after their success at the X Factor Adria, at which they took the fourth place.
Montenegro in the Eurovision Song Contest
Montenegro competed as an independent country at the Eurovision Song Contest for the first time in 2007. They participated in the contest in Helsinki with Ajde Kroči (Come On, Set Foot), which was sung by Stevan Faddy. However, the song failed to qualify for the grand final. The chain of bad luck for Montenegro went on until 2014 when Sergej Ćerković was chosen as the representative for Montenegro. He represented his country with Moj Svijet (My World) and became the first ever Montenegrin qualifier. The 2015 representative for Montenegro was Knez who sang Adio as he at the contest in Vienna came 13th with 44 points, which is their best result ever.
Below you can watch Knez performing the Montenegrin entry last year in the Eurovision Song Contest: