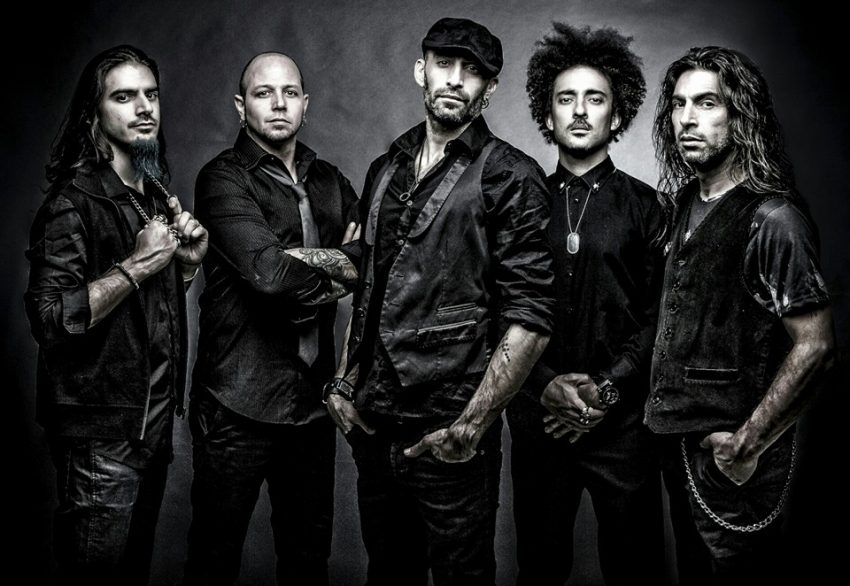 Minutes ago, Cypriot broadcaster CyBC premiered the entry with which Minus One will represent them at the 2016 Eurovision Song Contest. We got a first few words from the band that worked together with Swedish Eurovision veteran Thomas G:son for their entry.
Tonight, during the CyBC's newcast at 19.30 CET, this year's Cypriot Eurovision entry was broadcast for the first time.
Minus One told us their thoughts about their entry and the Eurovision experience, on the occasion of today's presentation of their song.
We have already written our next songs and we are very excited about it. The fact that we worked with Thomas G:Son for our Eurovision entry was wonderful. We had the same view of what we wanted to give to the contest. Our song is 100% Minus One. Thomas added a tone in which one could characterize it Eurovision friendly, something we liked. We take part in the contest not to play a rock star's role, but neither to sell out on our identity. What you hear in Alter Ego is what we are now after years of music in impact. From our song you can understand our music origins. We take part in Eurovision to do exactly what we like and of course we hope you to like it as we do.
Below you can watch the Cypriot entry for the upcoming Eurovision Song Contest:
The video clip, which was made available on the official facebook page of the band and through their website, of the song was shoot in a remote area of the island with Aimilios Avraam as director.
Cyprus at the Eurovision Song Contest
The small island with a population of just around 1,2 million people joined the Eurovision Song Contest in 1981. Since then they have participated every year except from 1988, 2001 and 2014. The best result for Cyprus is a fifth place which they achieved a total of three times, last time being in 2004.
Since the introduction of semi-finals things have been a little tough for Cyprus who failed to reach the final four years in a row from 2006 to 2009, and again in 2011 and 2013.
Last year, in 2015, Cyprus was represented by John Karayiannis who reached the final where he finished 22nd with the song One Thing I should Have Done. In the video below you can enjoy highlights of the Cypriot participation in the last 6 years in the contest.