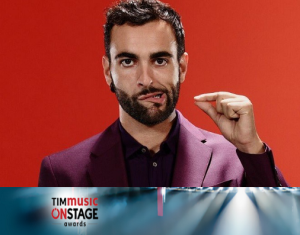 Tim Onstage Music awards took place yesterday in Italy. Among the candidates were familiar names that represented Italy at Eurovision Song Contest in the past. Marco Mengoni was one of the big winners of the night, but also Francesca Michielin and Emma was nominated.
Tim OnStage Music awards are given in various categories basicly on live music only. Best Italian tour, Best performer, Event of the year, Best live anthem in a concert, Best Fan base, Best future star and international awards as well are some of the awards The voting has been done online and almost 900.000 votes have been cast. There is a jury also, which had 30% of the final results. The show was broadcast live on Rai2 from 9pm last night and was hosted by Malika Ayane and Nicola Savino.
Francesca Michielin who will represent Italy at this year's Eurovision Song Contest was nominated for the Future Star award, Emma (Italy 2014)  for the Best Performer, while Marco Mengoni (Italy 2013) was nominated for five awards: Best Performer, Best Italian tour, Best live anthem (Essere umani), Best Fan base and Best Look.
Marco Mengoni won Best performer and Best Italian tour awards. He lost the anthem award to Negramaro very narrowly (31.378 votes against their 31.720). He came second in the other categories losing both to The Kolors.
Below you can watch Ti ho voluto bene veramente, one of Marco Mengoni's recent hits