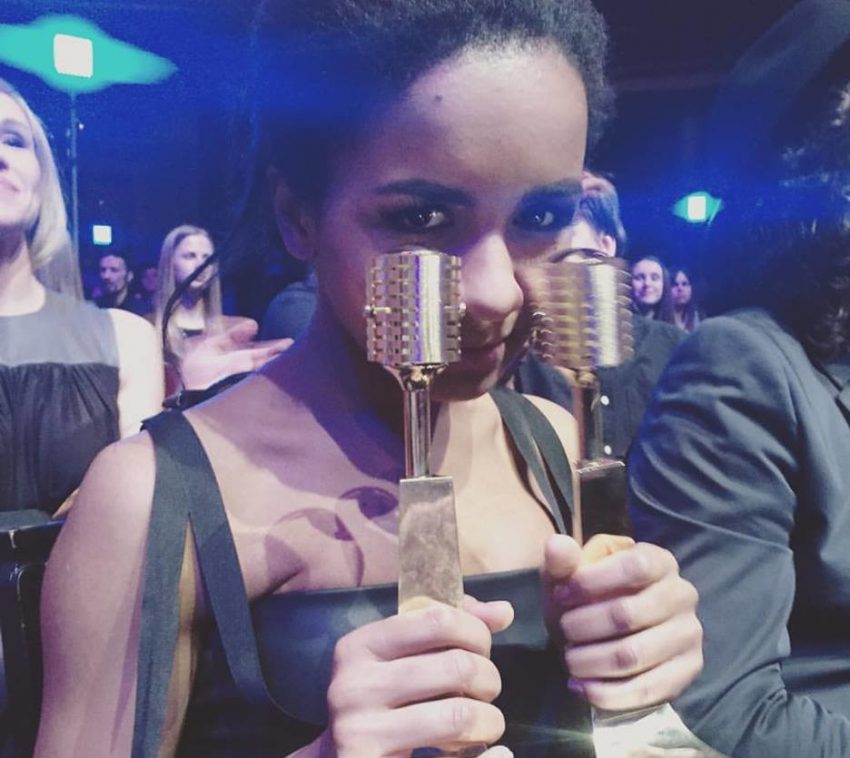 Tuesday night, Aminata Savadogo, the Latvian 2015 Eurovision participant, won two awards at the Latvian Golden Microphone Music Awards. Another Eurovision name, Brainstorm from 2000 also won an award.
It has been a hectic time for Aminata recently. The busy singer who represented Latvia at the 2015 Eurovision Song Contest also wrote Latvia's entry for the 2016 contest, Heartbeat by Justs. Hard work pays off and yesterday at the Latvian Golden Microphone Music Awards she received two awards. The best song of the year went to the Latvian Eurovision entry of 2015 Love Injected, while the best debut award went to Aminata's album "Inner Voice".
Since claiming the 6th place and Latvia's best position, in a decade, at last year's Eurovision Song Contest, Aminata has been busy in her homeland promoting her releases and last night the hard work paid off.
Aminata wasn't the only Eurovision artist to win either, as the viewer voted, Golden Microphone, category Alpha Song of the Year was won for the fourth time by Brainstorm, known at home as Prāta Vētra, and their track Ziemu apēst (Winter To Eat). Runners up were Musiqq (Latvia 2011) and the track Warm Heart. Brainstorm represented Latvia in their Eurovision debut in 2000 coming third with the song My Star.
Aminata performed her latest single Fighter, at the awards, the same song she sung at the Supernova final which you can enjoy below.