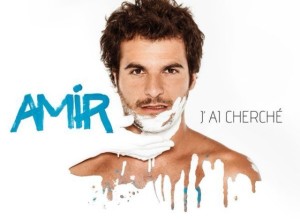 Following the official confirmation of Amir Haddad as the French representative for the upcoming Eurovision Song Contest, France 2 today revealed the video clip of J'ai cherché, which shows the message about fighting for our goals despite its difficulties.
Amir keeps the original form in the video clip, something which means that this isn't the Eurovision version of the song, as it is still longer than the allowed three minutes. The video shows two seperate, but almost identical stories with Amir singing between them. The first story is about a young boy who wants to be a ballet dancer while the second one is about a young girl who wants to be a Taekwondo athlete. They both want to do what they love, despite social stereotypes about their gender and their goals.
The story has a happy end, as we see that after 8 years both of them are successful in their field. Something worth mentioning is that in the beginning of the video we see in the girl's room a photo of the Greek twice silver Olympic medalist in Taekwondo Alexandros Nikolaidis, obviously an idol for the young girl.
Below you can enjoy the video clip of this year's French entry for the Eurovision Song Contest: