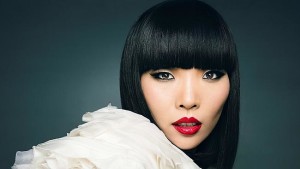 According to Australian media it will be the 2013 X-Factor winner Dami Im who will represent the country at this year's Eurovision Song Contest. Dami is 27 years old and of South Korean origin. The broadcaster is set to officially present her tomorrow.
Dami im is 27 years old, born in South Korea, but together with her family she immigrated to Australia when she was 9 years old. Dami Im grew up in a family of music as her mother is an opera singer, and already at the age of 4, Im started singing and playing piano.
In 2013, Dami Im won the talent show X-Factor Australia with Dannii Minogue as her mentor, and scored a record deal with Sony Music Australia. Before taking part in X-Factor Dami Im had already released one album, Dream, which came in 2010 and was recorded to raise money for the church. Her second self titled album came following her X-Factor win in 2013, and in 2014 she released her third album, Heart Beats.
The news about her representing Australia at the 2016 Eurovision Song Contest was brought by The Sydney Morning Herald. It is not confirmed by the broadcaster who is scheduled to present their artist tomorrow, the 3rd of March.
Below you can see Dami Im in X-Factor Australia 2013 performing her winner single, Alive.