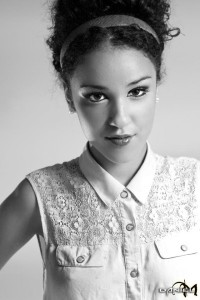 Ylenia Vella took part in the 2013 Malta Eurosong with Tides Of Illusion.  She has just released her new song called Għinni Nqum.  Ylenia has also recorded a video to accompany the song.  The release is to raise money for a fund raising mission.

Ylenia Vella participated in the 2013 Malta Eurosong selection with her upbeat and anthemic dance song, Tides Of Illusion.  Although the song did not quite make it the final, Ylenia received positive acclaim for her song and performance.
Ylenia was part of the winning Kurt Calleja team with This Is The Night one year earlier in Malta.  She was a backing singer then but was not able to make the trip to Baku.  But now Ylenia is determined to make it to Eurovision in her own right in the near future.
Ylenia also took part in the Malta Junior Eurovision selections in 2008 with I Can't Live Without You and finished as runner up in 2010 with My One True Passion.
Ylenia won Best Upcoming Artist at the 2013 Malta Music Awards and just won a music award the University of Malta – Special Awards ceremony.
Now Ylenia returns with the emotional and beautiful song Għinni Nqum composed by Joe C Aquilina and Ylenia herself. The song also features Ylenia's sister, Doriana Vella, on violin.  The beautiful video is directed by Paul Jones.
You can see the video for Għinni Nqum below.

You may also like to read: