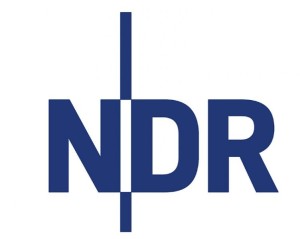 German broadcaster NDR has recently revealed seven names out of eight finalists after a meeting of a special committee. The eighth name will be revealed at a later date and the final will take place at Lanxess Arena on March 13th.
A special committee which was formed by German national broadcaster NDR was responsible for picking some of the competeting acts in Unser Song für Danemark this year. Therefore in this committee, Brainpool and German music companies decided seven out of eight names for the national final. The names are so far:
Das Gezeichnete Ich
Madeline Juno
MarieMarie
Oceana
Santiano
The Baseballs
Unheilig
The 8th name will announced at a later date.
In this group of famous names, Oceana drew most attention in the national final. She was also behind the official UEFA Euro 2012 competition. Her single, Endless Summer, has entered to the top 10 in the charts in Poland (#1), Greece (#1), Italy (#2), Germany (#5) and Switzerland (#6).
Das Gezeichnete Ich is the pseudonym of a German singer , composer and multi-instrumentalist from Berlin. His official career began in 2010 by joining the Pet Shop Boys. Das Gezeichnete Ich also participated in the Bundavision Song Contest in 2010, finishing 5th. He also took part in the charity project, Giraffenaffen, with former representative Roger Cicero.
The final show of Ünser Song fur Danemark will take place at Lanxess Arena on March 13th. Each participant will perform two songs. Click on the video below to see last
year's German representatives, Cascada's performance recorded using
Eurovisionary's ground-breaking 3D technology. It can easily be turned
off in the player, giving you a standard 2D image. If you do not yet
have a pair of suitable glasses we recommend getting hold of EuroVisionary's 3D glasses. 
You might also want to read: