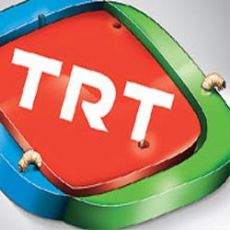 The Turkish participation in the 2014 Eurovision Song Contest is still hanging on a threat. Head managers of TRT and EBU's Broadcasting Comitee will hold a meeting in İstanbul discussing the new rules. After that meeting the Turkish broadcaster is expected to make its final decision.
A few days ago, the European Broadcasting Union went for a change of rules that will provide more openness regarding the jury results of the Eurovision Song Contest. The full split result will now be published, the jury members known before the contest and each juyry member can only take part of they haven't done so in one of the previous two contests.
After those changes a lot of attention was turned towards the Turkish broadcaster, TRT, who decided to withdraw from the Eurovision Song Contest unsatisfied with the unfair voting system, adding that they are not willing to make a comeback unless current rules are changed. Though the new changes are still not living up to TRT's wishes, question is still if it is so much a step in their direction that they can be convinced to come back.
Manager of TRT, İbrahim Şahin and EBU's Broadcasting Comitee will now hold a meeting in İstanbul where TRT will be expected to make their final decision.
Members in the board of TRT told to the Turkish media: "With the new changes of the rules which will give more transparency about the results, where the juries also will have to explain how they voted the day after the contest, it is of course important to have a chance to object to the results, but our criterias haven't been met yet.
Think about a country that 10 millions of fans voted for in the contest and then only three people can change the result with 50% of the final results. Jury result should therefore be limited and the public opinion matter most. And there is also an absurdity about the big five (Germany, United Kingdom, Italy, Spain and France) who we think should have to qualify as well via the the semi-finals. 
After the meeting that will be held in two weeks in İstanbul, we will give our final decision about maybe joining the Eurovision Song Contest 2014 in Copenhagen."
You might also want to read:
Click on the video below to see Can Bonomo's performance recorded using
Eurovisionary's ground-breaking 3D technology. It can easily be turned
off in the player, giving you a standard 2D image. If you do not yet
have a pair of suitable glasses we recommend getting hold of EuroVisionary's 3D glasses.