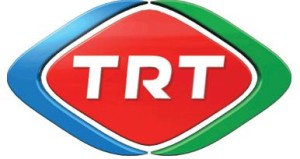 TRT's decision to withdraw from the contest in 2013 was a shock for all Eurovision fans. It is still unknown if they will come back in 2014 or not. Last night, Turkish Eurovision fans started a hashtag on Twitter to convince their national broadcaster to take part at Eurovision Song Contest in Copenhagen. Who can deny the power of social media?  
Turkey hasn't confirmed their participation in Copenhagen, yet. According to Bülend Özveren, Turkish Eurovision commentator, it seems almost impossible for TRT to take part in the contest once again. Still, fans want their country back at Eurovision Song Contest, and they're trying every way to be heard by TRT.   
This time, they started a hashtag on Twitter, and soon it became a trending topic in Turkey. It was '#TRTbizikopenhagagotur' which means 'TRT, take us to Copenhagen!' in Turkish. Soon it became a trending topic in Turkey, and stayed at top of the list for hours.    
Fans' efforts on social media attracted huge attention in local media. However, TRT hasn't made a statement regarding a decision about participating in the next contest yet.  
Tonight, Turkish Eurovision fans tried to make it to worldwide trending topics list with the hashtag '#TRTgotoEurovision', and they achieved it.
Turkey's 2012 entry, Love Me Back by Can Bonomo, is the last entry of the country until now. Click on the video below to see his performance recorded using Eurovisionary's ground-breaking 3D technology. It can easily be turned off in the player, giving you a standard 2D image. If you do not yet have a pair of suitable glasses we recommend getting hold of EuroVisionary's 3D glasses.   
You might also want to read: 
In my view
Hopefully, Turkey will come back to Eurovision Song Contest, and 'Join Us' on the road to Copenhagen.

The opinion expressed in "In my view" are those of the author and are not necessarily the one of EuroVisionary.com.