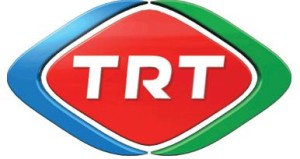 Eurovision fans were confused after TRT had stated that they may consider withdrawal in 2013. Then, everyone calmed down when TRT started to put lots of effort trying to decide which artist should represent Turkey in Malmö. However, today it's been officially announced that, Turkey will not take part in the 2013 edition of Eurovision Song Contest.
After Poland, Portugal, Slovakia and Bosnia & Herzegovina withdrew (and Cyprus first announced to do so, but later changed its mind), TRT also announced that Turkey will not participate in next year's contest.
In August 2012, Director General at TRT said that Turkey was considering withdrawal in 2013. However, this was not taken much seriously among the public, as TRT started to organize meetings with an "Advisory Board" which gathered music proffessionals in order to discuss, who would be the right participant for Turkey. Last week, some rumours spred out that the meetings with the 2013 representative were close to an end, and the name would be announced very soon. Today, both the media and the fans were shocked by the withdrawal of Turkey.
Unlike the other withdrawn countries, Turkey's reason is not financial. TRT stated that, this is a reaction to the injustice of the competition, like a "boycott". In the explanation they made, TRT claimed that the contest was unfair due to the latest rule in the voting system; the 50-50 combination of jury voting and televoting. It is thought that the involvement of jury had a downstream effect on Turkey's points. The broadcaster also finds the "big 5 direct qualifiers" unfair.
Turkey will most likely participate in the 2014 contest, as TRT told that they'll take the opinions of Advisory Board into consideration to develop a strategy for the next years, and hopefully end up with better and more effective conclusions.
Many Turkish Eurovision fans are however thinking the withdrawel has mostly to do with the latest rule change making the producer decide the running order of the participating songs. Something that can have a big influence on the winner.
Turkey has been in the contest since 1975, and they were active except for the years 1976, 1977,1979, and 1994. They won for the first time in 2003, with the song Everyway That I Can by Sertab Erener, their only victory until now.
In 2012, Turkey was represented with the song Love Me Back by Can Bonomo, which finished the contest at a respectable 7th place. Click on the video below to see his performance recorded using Eurovisionary's ground-breaking 3D technology. It can easily be turned off in the player, giving you a standard 2D image. If you do not yet have a pair of suitable glasses we recommend getting hold of EuroVisionary's 3D glasses. 

You may also be interested in reading: