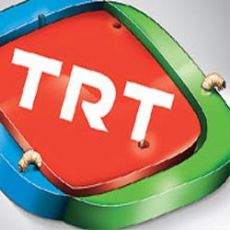 After TRT's general director, Ibrahim Sahin's statements regarding a possible withdrawal for Turkey in relation to the 2013 Eurovision Song Contest they have now confirmed that they will participate after all. The Turkish broadcasting cooperation will start its preparations in early November.
Fans in Turkey, who had already been trying to speculate about who would be most suitable to represent them at the 2013 Eurovision Song Contest in Malmö, stepped down for a while after TRT's general director İbrahim Şahin's shocking statements about the contest this summer, pointing that Turkey would consider a withdrawal in 2013.
After it is approved at the Board of Directors of the public broadcaster's meeting, TRT have stated that Turkey however will have a song for Malmö next year. Therefore, a special meeting between TRT's committee and a special advisory board will be held in early November. Different than previous years, the advisory board is suggested to be established by some of previous representatives, song writers and popular singers. 
According to numerous newspapers in Turkey, some names who's been decided for the advisory board, are already leaked by unknown sources at the broadcaster. The offer is sent to Turkish top class names including Sezen Aksu, Tarkan and Sertab Erener, but it is yet to be officially confirmed.
Turkey joined the contest very firstly in 1975 and their victory came after an internal selection in 2003, with a memorable performance of Sertab Erener and her belly dancers. By then, the public broadcaster continued their tradition up to now, except from 2005. Below you can watch last year's representative act, Can Bonomo – Love Me Back, in our 3D video. If you do not yet have a pair of suitable glasses we recommend getting hold of EuroVisionary's 3D glasses.