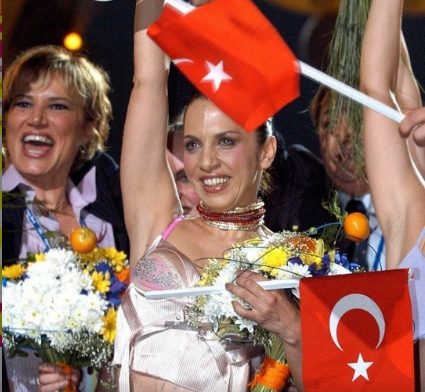 Today, is one of the most exciting days for the Turkish Eurovision fans in years. The European Broadcasting Union confirmed that they are in contact with the Turkish broadcaster TRT regarding about a possible comeback to the contest.

During the past week, rumours spread all over social media about a possible Turkish return to the Eurovision Song Contest. It was said that general director of TRT Ibrahim Eren was in contact with Martin Österdahl and other EBU authorities. The rumour spread, but EBU said nothing. Until today.
An announcement from EBU released on Eurovision.tv confirmed today that they are indeed talking to the Turkish broadcaster TRT.
Although the EBU's Turkish Member TRT hasn't participated in the Eurovision Song Contest since 2012 we know there is still huge interest in Turkey in the Contest underlined by the large amount of engagement on our social channels from Turkish fans.

With that in mind, we are in contact with TRT with the aim of bringing them back into the competition.

TRT has made a huge contribution to the Contest in the past, including hosting the event in Istanbul in 2004, and we would very much welcome them back should they decide to participate again.
It's not the first time that TRT and EBU are in talk about a possible Turkish Eurovision, but so far all attempts have ended badly. We have previously described the issues with the Turkish broadcaster wanting something EBU could not give them; to get rid of the so-called Big 5 (the 5 largest financial contributors are pre-qualified for the final) and the juries deciding 50% of the result. Time will tell where the discussions land this time.
Turkey last participated in 2012. In the video below, you can enjoy the very last Turkish Eurovision entry – so far: