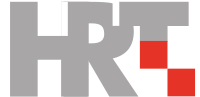 The national broadcaster of Croatia, HRT, have tonight announced they will not participate in the 2014 Eurovision Song Contest in Copenhagen.  The disappointing news for many fans, viewers and artists is due to the difficult financial crisis embracing the country at this time and partly due to the poor results for the country in recent years.
The broadcaster, HRT, has decided for Croatia to take a break from the Eurovision Song Contest at least for a year whilst they channel their funds on local and quality broadcasting.  They need to focus and plan their funds very carefully due to the financial crisis and also due to the participation costs.
Croatia have not qualified for the final in the last four years.  They want to take time out to also focus on how to return in a stronger and better shape and the right song and artist to carry them to the final again.
The national selection the Dora was considered one of the major song competitions in the country.  Many of Croatia's biggest artists participated and wanted earn their ticket to represent their country at the Eurovision Song Contest. Even the songs in the Dora went on to be big summer hits in Croatia and other Balkan countries particularly in the 90's and early 2000s.
It is not known yet if HRT will broadcast the Eurovision in 2014 but we all hope for a speedy return for Croatia as soon as possible. 
You can see one of Croatia's most popular and successful entries by Doris Dragovic, Maria Magdalena, below.
You may also like to read –