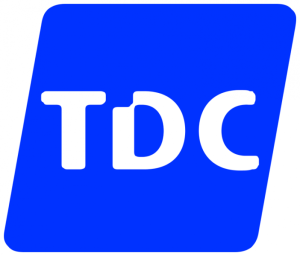 Hosting the Eurovision Song Contest is costly, as countries such as Azerbaijan and Russia showed viewers across the globe. Despite a trend in the last couple of contests to downsize costs, the budget is still formidable and sponsors play a vital role in making figures add up. The EBU named today TDC as presenting partner at the 2014 contest.
Licence fees and EBU subsidies certainly help ease the financial burden when taking on the task of hosting such a mammoth global event as the Eurovision Song Contest. In recent years however, commercial sponorship has come to play an increasingly important role in financing the event. A number of international brands have brought funding to Eurovision, in order for their profile or brand to be associated with the contest thus gaining global commercial exposure.
Companies such as Schwarzkopf, Telenor, TeliaSonera, Socar, Vodadone, Nobel Biocare, Raiffeisen Bank and Azercell have all taken their places in a long line of sponsors at the contest over the years. With a number of state broadcasters around Europe being especially hard hit by the current financial crisis, sponsorship is more important than ever at the contest. Schwarzkopf was recently announced as renweing their partnership with the contest for yet another year.  This morning, the EBU announced that Danish telecommunications giant TDC would be joining the ranks of the select sponsors. Executive supervisor of the Eurovision Song Contest, Jon Ola Sand, is thrilled to confirm TDC as a main partner: "With TDC on board, we strengthen the Eurovision Song Contest brand. We share our ambition to connect and bring people together. Thus, we are incredibly pleased with this partnership" he told Eurovision.tv this morning. 
But for many, communications giant TDC is still a relatively unkown name. Well, TDC, formerly known as Tele Danmark is Denmark's largest telecommunications provider, with its origins dating back to 1882. It has in it's portfolio approximately 9 million subscribers within all aspects of communications; telephony, broadband and television. In addition to its strong standing in its native Denmark, TDC also has a considerable market share in the other Nordic countries.
Following the appointment as presenting partner for Eurovision, TDC have now gained exclusive media rights in conjunction with next year's contest from Copenhagen.
You might also like to read: