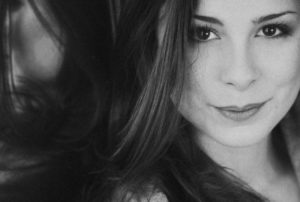 Young Lena-Meyer Landrut has been laughing all the way to the bank since her victory at last year's Eurovision Song Contest in Oslo and her decision to defend her title on home turf this year in Düsseldorf. But have things started to go sour for the darling of German showbiz?
The exposure gained from her appearances at both contests has naturally affected record sales, with her debut album, My Cassette Player shifting over 500,000 units in Germany alone. Despite the relatively recent release of follow up album Good News, Lena's latest offering has also managed to sell over 200,000 copies in a short space of time. Not only does the artist receive a certain percentage of royalties and sales, but success and exposure in turn make artists such as Lena hot property and a much sought after marketing weapon in the advertising world.
Lena Meyer-Landrut was used frequently in commercials for the car manufacturer Opel, where she promoted the popular Corsa model, a win-win situation for both the company and artist. Company chairman Karl-Friedrich Stracke has however recently confirmed that once Opel's contract with the artist expires at the end of the year, it will not be renewed. Stracke goes on to explain that "the decision is not because we are dissatisfied with Lena, on the contrary. The use of Lena in our Corsa campaign has yielded results that have far exceeded our expectations". The manufacturer nevertheless see it as time to end their fruitful relationship with the Ms Meyer-Landrut.
Company spokesman Ulrich Weber has confirmed that Opel are setting their sights on cooperation with none other than Katie Melua for future advertisements, especially for promotion of their Ampera electric car. Lena is not the first Eurovision star to feature in advertisements – Sandra Kim has amongst other things featured in advertisements for both washing powder and insurance; read our earlier article on the popular Belgian entertainer and the 2008 french entry Divine by Sébastian Tellier was used heavily in the advertising campaign for Renault.
See Lena's final dress rehearsal from this year's contest in Düsseldorf below.