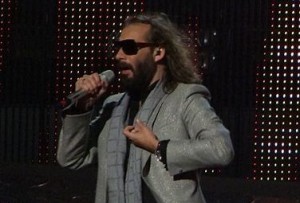 The 2008 French Eurovision Song Contest entry is currently experiencing a new lease of life. The new Renault Mégane advert is airing on stations all around Europe and has 'Divine' as its backing track.
Sébastien Tellier has released five albums to date with very little chart success. He has, however, gained some noteriety with the song 'Fantino', which was featured in the 2003 Academy award nominated film 'Lost in Translation'.
Luckily, for the French artist, there has been a tendency for advert backing tracks to fare even better in the charts the second time round. One need look no further than José González for an example of this. The 2006 Sony Bravia TV advert shot the young Swede to fame because of his version of the song 'Heartbeats'.