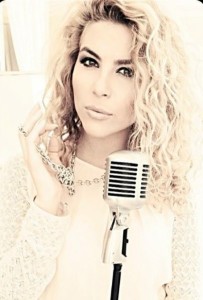 Olta Boka was a popular participant at the 2008 Eurovision Song Contest, where she represented Albania, with her song, Zemrën e lamë peng.  Now Olta returns with her brand song, E Fundit Tango.  This is an entry at the popular Kënga Magjike song festival.
Olta Boka was born on 4 November 1991.  At just 16 years old she won the Festivali i Këngës in December 2007 and went on to represent her country at the 2008 Eurovision with the beautiful ballad, Zemrën e lamë peng.  Olta got to the grand final in Belgrade, Serbia and won a lot of plaudits with her performance.
Olta has since gone on to establish herself as a top performer in her homeland and abroad.  She has had success at the Kënga Magjike competitions in 2010 with Jepu me zemer, also in 2010 with Mbete nje brenge and with the upbeat Anna in 2011.
Now Olta returns with E Fundit Tango (Last Tango). She competes again at the 16th edition of the Kënga Magjike festival.  The song is composed by Adi Hila and Rozana Radi and published by OnAir.fm.  The song is an atmospheric and stylish tango beat with strong vocals by Olta.
You can see Olta perform E Fundit Tango below.
You may also like to read –