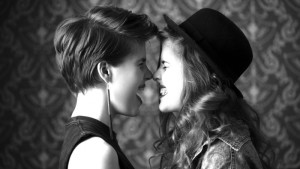 Nika & Eva Prusnik were finalists at the 2012 Slovenian EMA competition.  They have continued to see the music career blossom and have now released their brand new single.  It is called Goodbye Song and is composed by the girls themselves.
Nika & Eva Prusnik were runners up to Eva Boto at the EMA competition to decide who would represent Slovenia at the 2012 Eurovision Song Contest.  They were the finalists of the long running Misija Evrovizija competition to find the the Slovenian Eurovision act that year.  They song three songs in the final with Eva Boto and finished in the silver medal position with Konichiwa.
Nika & Eva released their first single in the summer of 2012.  It was called Pridi v ring and they made an official video to accompany their first release.
Now the girls return with their new release, Goodbye Song.  The lyrics in English were composed by Nika and Eva themselves along with Martin Bezjak.  The girls will be working on a video for the song in the near future.
Nika & Eva are also planning to release another brand new song and video very soon.  EuroVisionary will bring you more information as soon as everything is ready.
You can hear Goodbye Song below.

You may also like to to read: