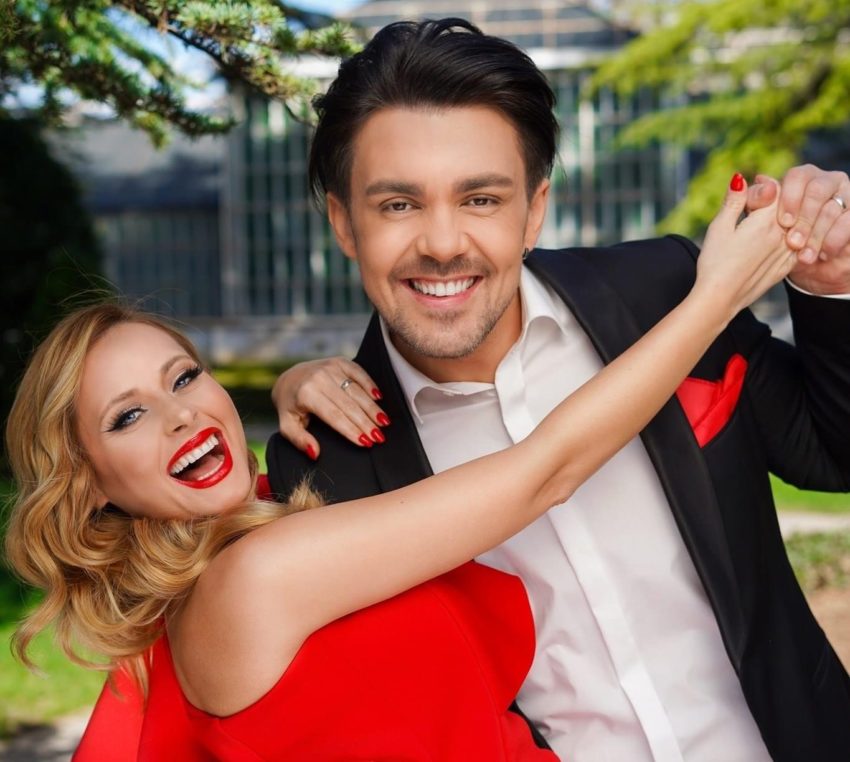 Maraaya, the Slovenian duo that represented their country at 2015 Eurovision Song Contest, has launched a new single this week titled "1000 Let". It's a relaxed and feel good song about love.

1000 Let, which translates to 1000 Years is Maraaya's fourth single released within the last ten months. Last year, the Slovenian duo began to perform the songs in their native language and with 1000 Let they continue this trend. The new single is a romantic song that describes a perfect date in the eyes of Maraaya. The members of Maraaya, Marjetka Vovk and Aleš "Raay" Vovk are happily married and have two precious sons, Vid and Oscar.
And how does the perfect date look like according to Maraaya? Well, everything you need is a grassland, children, a blue sky and two hearts making love. There is no doubt that Marjetka wrote the lyrics for 1000 Let heavily inspired by her relationship to her husband. Despite the fact that the couple have been together for 18 years, the relaxed and spontaneous moment as well as little things still mean a lot to them. Those things keep the spark alive in their relationship.
The video for Maraaya's latest release is an oasis of love – very romantic and emotional.
We wanted to present the song through hugs, kisses and touches, so we looked for a couple who are no strangers to performing and showing love in front of the cameras. The actors in our video, Maša and Uroš, are also a real couple in love in real life, and these emotions were also transferred to the shots.
The video was shot on two occasions in the Slovenian city of Sežana, which is located 17 kilometres from Trieste and 80 kilometres from Ljubljana: the Botanical Garden next to Villa Mirasasso and in the Marmor Sežana quarry.
In the video below, you can listen to Maraaya's new song: