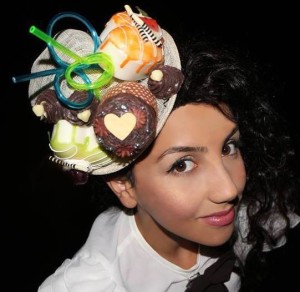 Out of the eighty-two entries received, only twelve were selected to take part in the final show in Yerevan to pick the Armenian entry for this year's Junior Eurovision Song Contest. Monica Avanesyan was chosen among the twelve candidate entries to represent them in Kyiv.
The Armenian broadcaster, ARMTV, confirmed their participation at the Junior Eurovision Song Contest earlier this summer and in June they started the search for their representative. The national selection live show took place in the capital and the winner was chosen through a jury and televote, with both having a 50% stake in the final result. The professional jury was made of singer Susan Margaryan, musician Naira Gyurjinyan, composer Ara Gevorgyan and musician and arranger Ana Torosian.
Below, you can see the participants of the competition in the same running order of the show:
1. Michael Simonyan – Otar Mi Vairum
2. Milena Ghazaryan – Antsanot Ashkha
3. Mary Vardanyan – Ergn Im Ays
4. Roza Kostandyan – Gitem
5. Karen Oughuryan – Ynkerner Enq
6. David Vardanyan & Erna Mirzoyan – Lusavorakan
7. Karen Ohanyan – Share And Like
8. Gayane Ghazaryan – We Are Young
9. Happy Day – Happy Day
10. Petros Ghazaryan – Du-Du
11. Karapet Karapetyan – Miracles
12. Monica Avanesyan – Choco Fabric
Some of them were already known faces such as Michael Varosyan from Happy Day who originally was one of the members of Compass Band but, as he was only nine years old last year, he was not allowed to participate at the Junior Eurovision Song Contest with his bandmates. Karen Ohanyan and Gayane Ghazaryan also took part at last year's national selection and Petros Ghazaryan did so in 2011.
15-years old Monica Avanesyan, also known as Mona, managed to convince both the jury and the audience and will represent Armenia at the 2013 Junior Eurovision Song Contest with the song Choco Fabric which is written by Martin Mirzoyan. Monica has been studying violin for eight years and she has also received dancing and singing lessons at music school. She has already taken part in several music competitions including violin contests.
The runners up were David Vardanyan & Erna Mirzoyan who will be awarded with a role in a new film produced by the Armenian broadcaster and the third place went to the band Happy Day who will be the Armenian spokespersons at the 2013 Junior Eurovision final.
In the videos below you can check out Monica's performance at the final show and also watch the official video clip of her debut single Das Chem Anelu which was released a couple of months ago.
You might also want to read: