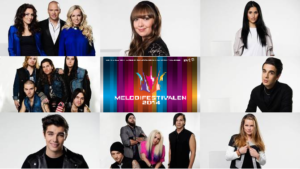 Last Saturday saw quite a few upsets in Melodifestivalen – two newcomers were sent to the final, with veteran Shirley Clamp being the major casualty of the evening, eliminated from the contest. Saturday's fourth semi final from Örnsköldsvik has a similar mixture of newcomers and veterans with fan favourites Alcazar hoping to make it to Friends Arena.
Fredrik Kempe must have been quite a busy man this past year, as he has either written or co-written an entry in every semi final so far, and this coming Saturday will be no exception, when Alcazar spin their glitterball once again much to the delight of fans with Blame it on the disco. Enlisting a big name to perform your song doesn't neccessarily guarantee success however, as veteran composer Bobby Ljunggren discovered when Shirley Clamp failed spectacularly to take his song Burning Alive to the final. Alcazar are in for some stiff competition from another contest veteran in the shape of Linda Bengtzing, back after a three year hiatus. Last year's newcomers Janet Leon and Anton Ewald are also returning for another shot at victory. It's time to find out more about the participants in this, the last semi final of Melodifestivalen.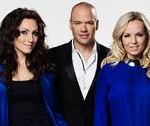 1. Alcazar – Blame It On The Disco (T & M: Fredrik Kempe, David Kreuger, Hamid "K-One" Pirouzpanah)
Formed as a trio in 1998, then a foursome and once more a trio, Alcazar is one of the success stories of the Swedish music industry. The current line up features Therese Merkel, Andreas Lundstedt and Lina Hedlund. There first album Casino appeared in 2000 and spawned the huge hits Sexual Guarantee and Crying at the Discoteque and was successful both in and outside of Sweden. During the course of their career, they have released five albums and an impressive 22 singles. The band announced in 2011 that they were taking a break indefinitely, shocking fans worldwide. They reformed for a one off appearance at last year's edition of Melodifestivalen. Alcazar have a long history of participation at Melodifestivalen – they first took part in 2003 with Not a Sinner, Nor a Saint, finishing third. They were offered to take part in the British preselection in 2005 but declined, choosing instead to give Melodifestivalen another go, this time with Alcastar, again ending third, but giving them a smash hit single. Stay the Night was their third attempt to represent Sweden in 2009, but they came in fifth. The following year, they were back yet again with the song Headlines but failed to reach the final. Blame it on the Disco will be their fifth attempt at Melodifestivalen.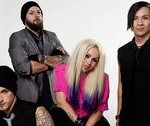 2. I.D.A – Fight Me If You Dare  (T & M: Albin Nicklasson, Nicklas Laine, Louise Frick Sveen) 
Ida Pihlgren, born in Avesta, Dalarna on the 4th of October, 1985 goes by her artist name I.D.A. She has spent her time working up the ladder of the music industry, beginning with her studies at the Institute of Music  which then led to an appearance in the reality/talent show Fame Factory. It helped her land a record deal with the Hitworks label and her debut album Code of Conduct was released in 2007. Her sophomore album Pink Explosion appeared in 2011 and both albums have been released internationally. She has released four singles thus far; Shop 'Til You Drop in 2007 and her most recent single Sha La Laa appearing in 2011. I.D.A. performs a concoction of pop rock fitting like hand in glove with her dynamic stage shows.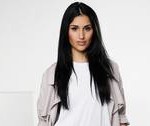 3. Janet Leon– Hollow  (T & M: Karl-Ola Kjellholm, Jimmy Jansson, Louise Winter) 
Janet Ava Leon was born on the 19th of October, 1990 in Gothenburg. She's been in the business for just over 10 years, beginning in the pop group Play in 2003. They enjoyed some success in the USA and toured the country. It was in 2009 that her solo career came about for real, when taking part in the TV series Made in Sweden, leading to the release of her debut album Janet. The album gave her two hits, Let Go and Heartache on the Dancefloor. Janet has also tread the boards having played in the musical production of Grease in her hometown in 2010. She is currently working on her second album. The first single from the album, These Chains was released in 2012. 2013 was they year she made her debut at Melodifestivalen, performing Heartstrings, which, although failing to make the final gave her another sizeable hit in her native Sweden.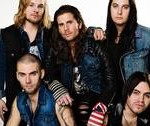 4. Ammotrack – Raise Your Hands (T & M: Jari Kujansuu, Thomas Johansson, Calle Kindbom, Mikael de Bruin)
Rockers Ammotrack are making their debut at Melodifestivalen this year, even though they formed the band in 2004. The line up consists of Sebastian Nero (born 1st of November, 1988) on guitars, Oscar Fläring (born 21st. of May, 1989) on guitars, Mikael de Bruin (born 8th of April, 1981) on vocals, Anders Franssohn (born 16th of November, 1981) on drums and Jonas Jepsson (born 25th of August, 1982) on bass guitar. They all have roots in Skövde, Central Southern Sweden. They're signed to the Sony Music/Gain record labels and their debut album, the self titled Ammotrack appeared in 2008. Their follow up, Come die with us was released in 2011. Their latest offering, Raise your hands is scheduled for release later this month. Their music falls into the hard rock genre, but with a number of rock entries taking part this year, they aim to make an impact with a spectacular stage show, saying they were inspired to participate after seeing Ralf Gyllenhammar perform Bed on Fire last year.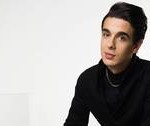 5. Josef Johansson – Hela Natten (All Night Long) (T & M: Peter Boström, Thomas G:son, Josef Johansson, Peo Thyrén)
Young Josef Johansson was born in Tunisia on the 10th of June, 1993, where he made his musical debut at an early age, performing at a local market aged just six. Despite his young age, Josef has already managed to compile quite an impressive CV. Already aged 15 he was taken under the wing of a manager and not long after he started working as a demo singer for major songwriters in Los Angeles. Peo Thyrén, known from the bands B.I.G., Noice and Sha-Boom took over the role as his manager in 2012.Thyrén knows all the ups and downs of Melodifestivalen; he took part with B.I.G and Ingen Annan Väg in Melodifestivalen in 1998. And it's with the song Hela Natten penned by amongst others Thyrén and Euphoria writers Peter Boström and Thomas G:son that Josef will make his debut. He describes the song as a blend of arena pop, Enya with a dash of R. Kelly.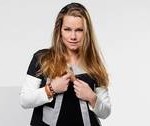 6. Linda Bengtzing – Ta Mig (Take Me)  (T & M: Nicke Borg, Jojo Borg Larsson)
Linda Bengtzing was born on March the 13th in Gullspång, Western Sweden. She is considered something of a veteran on the Swedish music scene, having released two singles in the late eighties, she disappeared from the limelight for fifteen years, before making her triumphant return in 2005 with the single Alla Flickor (All girls) which she came last with at Melodifestivalen but which was a solid commercial success. The hit singles kept coming, as did the participations in Melodifestivalen. She returned the following year, faring slightly better with Jag ljuger så bra (I'm so good at lying) coming seventh but giving her her biggest hit to date, peaking at #2 on the charts. Her debut album Ingenting att förlora (Nothing to lose) was released in 2006 and managing to crack the top 5. She was back for another attempt in 2008 with Hur svårt kan det va? (How hard can it be?) finishing fifth in the final. Her last attempt up until now was with E det fel på mej? (Is there something wrong with me?) coming in seventh but giving her another top 20 hit.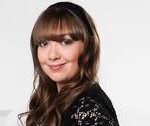 7. Ellinore Holmer – En Himmelsk Sång (A Heavenly Song)  (T & M: Ellinore Holmer, Vanna Rosenberg, Åsa Schmalenbach, Josefina Sanner, Henrik Wikström, Amir Aly) 
Ellinore Holmer, or to go by her birth name Ann-Sofie Louise Ellinore Holmer came into the world on the 9th of December, 1989 in Hudiksvall, Central Sweden. She is known as both an actress and a singer. Since 2007 she has been an active member of the theatrical organisation Glada Hudik-teatern. Her first appearance with them was at the Circus venue with their production of Elvis. She has briefly been involved with Melodifestivalen previously, when she performed in an interval act together with Måns Zelmerlöw. Ellinor has also graced the silver screen, featuring in the 2011 film Hur många lingon finns det i världen (How many lingonberries are there in the world?). This will be her first outing at Melodifestivalen as a solo artist in her own right, performing En himmelsk sång (A heavenly song).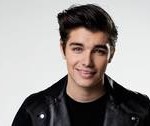 8. Anton Ewald – Natural (T & M: John Lundvik)
Anton Kim Ewald born on the 7th of August, 1993 in Stockholm, is a man of many talents, despite his young age. He was discovered aged just fourteen and was invited to join the group Bounce, both as a dancer and choreographer. Anton was able to put his studies to good use, having graduated from the Royal Swedish School of Ballet in 2012. He turned his hand to singing only recently, when he made his debut at Melodifestivalen with the dance number Beggin'. He made it to the final and ended up coming in fourth. Anton is however no stranger to Melodifestivalen, having taken part both as a dancer and choreographer previously. His recording debut followed shortly afterwards with his first EP simply titled A released in May 2013. He's back for another bite at the cherry with his song Natural, hoping to better last year's placing. 
You might also like to read: