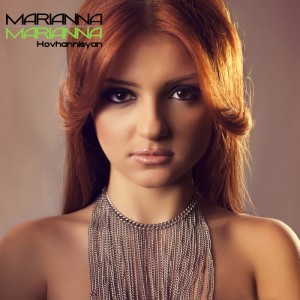 Marianna Hovhannisyan from Armenia has released a new song and video.  The song is called Qez and the song is composed by Marianna herself and Hayko, who represented Armenia at the 2007 Eurovision Song Contest in Helsinki with Anytime You Need.  The video for the song was recorded recently in Paris.
Marianna Hovhannisyan is becoming more popular each day in her homeland.  She has had many big hits in Armenia such as Siraharvats and Du.  Marianna has recently released her debut album which has been very successful.
Marianna submitted her song, Love Me More, for the Switzerland national selection a couple of years ago.  She is widely tipped to represent Armenia at the Eurovision Song Contest in the near future.
The video shoot took place in Paris recently and was directed by Mihran Stepanyan.  The music for Qez was by Hayko and the lyrics by Marianna.
Marianna's music has a pop and r'n'b feel.  Marianna's website will be relaunching next week but you can see more of her songs on her official You Tube site.
You can see the video for Qez below.

You may also like to read: