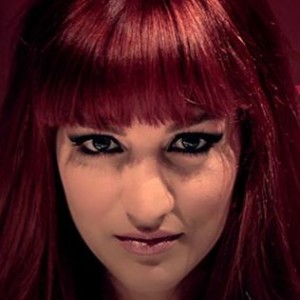 Jessika finished in eighth position in the 2014 Malta Eurosong, and received the top marks from the televoting. Now she has released a video for the song, Hypnotica, produced by the MCAST Institute of Art & Design Extended Diploma Students as part of their course.
Jessica Muscat, or Jessika as she is now known, is a popular singer and songwriter and dancer in Malta. She first came in the spotlight by participating at the 2008 Malta Eurosong with Tangled. In 2009 she released her debut album entitled Home Run.
In 2010 Jessika made it to the Eurosong final again with Down Down Down, which she wrote with famous Maltese songwriter, Philip Vella. Then in 2012 she returned to the semi final stage of the Malta Eurosong with Dance Romance.
Jessika returned again in 2013 with Ultraviolet composed by Gerard James Borg and Philip Vella (composers of several Maltese Eurovision entries including Ira Losco in 2002 – Seventh Wonder) and Thomas G:son (winning composer of Euphoria by Loreen for Sweden in ESC 2012).
So to 2014 and Jessika performed the strong and anthemic dance song, Hypnotica. The song is composed by Gerard James Borg and Philip Vella and mastered by Sean Vella. It was the public favourite getting the full 12 points but the jury votes help to decide on Firelight would fly the flag for Malta with Coming Home.
Jessika has now released a video for Hypnotica and it is produced by the students at the MCAST Institute of Art & Design. You can read more about Jessika at her official website.
The video for Hypnotica can be seen below.
You may also like to read –