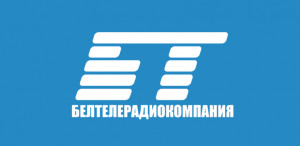 The audio files of the songs for the Belarusian national final are now available online on the website of the broadcaster BTRC. The final will be held on the 10th of January when, after the withdrawal of one of the candidates, fourteen acts will compete to wave the Belarusian flag in Copenhagen.
The songs taking part in the Belarusian national final have been released today by the broadcaster and they are available for listening to online. Anyway, we are talking about Belarus so we can not be entirely sure that the one that will go to Copenhagen will indeed be among them.
Fourteen acts will take part at the Eurofest 2014 instead of fifteen as previously announced. Alexey Gross withdrew since his national final entry, If I Could Do It All Again had been performed already at the Maltese national selection in 2011 by Raquela.
The national final show will be held on the 10th of January and the winner will be decided by a combination of the votes of the jury and televoting.
Below is the full list of the finalists and their songs:
• Matvei Cooper and DUX band – Strippers
• Teo – Cheesecake
• Daria – Starlight
• Janette – You Will Be Here
• Max Lorens & Didyulya – Now You're Gone
• Anastasia Milashevskaya– Runaway
• Artem Mikhalenko – Rhapsody Number 1
• Alina Moshchenko – Angel Crying
• Band Napoli – Stay With Me
• Band Nuteki – Fly Away
• Tasha Odi – Empty Universe
• Elena Siniavskaya– Via Lattea
• Natalia Tamelo – Not What I've Been Looking For
• Band Switter Boys feat. Kate & Volga Karol– Eternal Love

You can listen to all the acts taking part in the Belarusian national final on the website of the broadcaster. You will also be able to listen to some of them in the videos below.
You might also like to read: