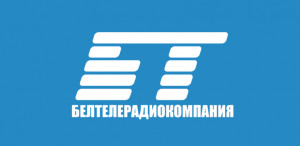 Fifteen artists will be competing for the honour of representing Belarus at the 2014 Eurovision Song Contest. Among them we find some known faces that have participated in the national selection before and even a former Eurovision representative. The national final will be held on January 10th.
The names of the fifteen acts that will compete at the national final were announced by the professional jury, made up of music experts including the 2013 Eurovision entrant Alyona Lanskaya, following the results of the auditions held on the 28th and 29th of November at Studio 600 in Minsk where they were able to listen to all the submitted entries.
The fifteen acts that will go through to the national final in Belarus are:
• Matvej Bondarenko
• Juri Vashchuk
• Alexej Gross
• Dariia
• Zhanet
• Max Lorens & DiDyuLya
• Anastasia Malashkevich
• Artem Mihalenko
• Alina Moshchenko
• Band Napoli
• Band Nuteki
• Nataliya Odintsova
• Elena Sinyavskaya
• Nataliya Tamelo
• Band Switter Boys
Some of them are well known such as Artem Mihalenko who is one of the members of the group 3+2 who represented Belarus at the 2010 Eurovision Song Contest with the song Butterflies. Dariia with her song Catch Me Again finished fourth in last year's national final. Max Lorens and Alexey Gross also participated at the Eurofest in 2013 finishing fifth and sixth respectively. The band Nuteki has participated in the Belarusian national selection twice in 2012 and also in 2013 finishing in the second place.
Their potential Eurovision entries will be released in the coming days.
The exact date for the final was also confirmed and it is scheduled to take place on the 10th of January where the artist who scores the greatest number of points as a result of the vote of the professional jury and the audience, will represent Belarus at the 2014 Eurovision Song Contest in Copenhagen.
You might also like to read: