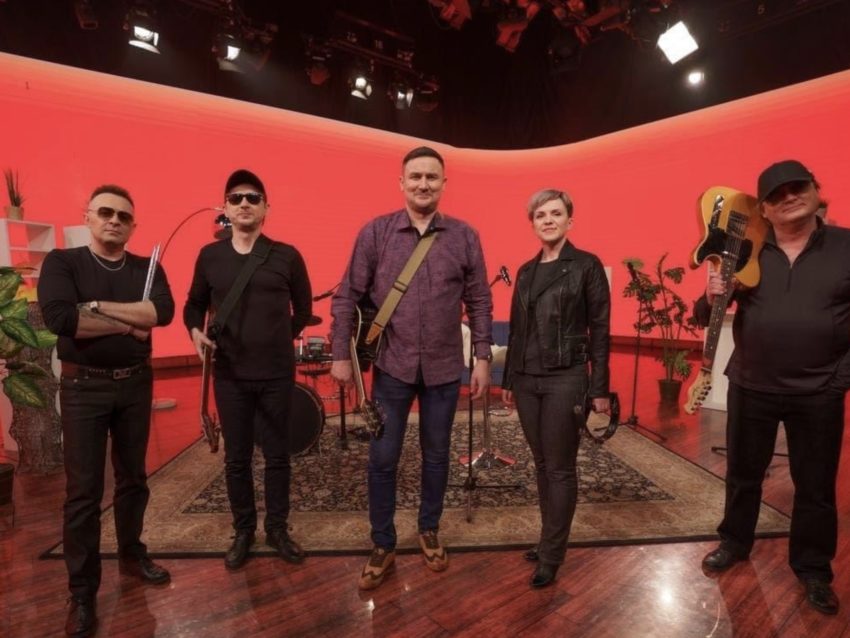 Today the EBU have released a statement regarding the proposed entry from Belarus, originally to be performed by Galasy ZMesta. The song has been removed from the official Eurovision Song Contest website.
The European Broadcasting Union (EBU) has released a statement regarding Belarus' Eurovision Song Contest entry:
"As part of the regular procedure for all songs submitted to compete in the Eurovision Song Contest (ESC), the EBU has carefully scrutinized the Belarusian song, Ya Nauchu Tebya (I'll Teach You) by Galasy ZMesta to ensure it complies with the rules of the competition.

It was concluded that the song puts the non-political nature of the Contest in question.

In addition, recent reactions to the proposed entry risk bringing the reputation of the ESC into disrepute. We've written to the broadcaster BTRC, which is responsible for Belarus' entry for the Eurovision Song Contest, to inform them that the song, in its present form, is currently not eligible to compete.

Furthermore we've requested that they take all necessary steps to submit a modified version, or a new song, that is compliant with the ESC rules.

Failure to do so could result in disqualification from this year's Contest."
What will happen now?
This is reminiscent  to the Georgian situation from 2009. The broadcaster had submitted Stephane & 3G's We Don't Wanna Put In. EBU asked the broadcaster to change the lyrics or submit a new song as the lyrics was seen as offensive to Russia and Vladimir Putin. Instead, the broadcaster decided to withdraw from the competition.
Whether Belarus will follow Georgia's example, we do not know. At the moment, anything can still happen. The deadline for broadcasters to submit their 2021 Eurovision entries ends at the beginning of next week. There's still time, if Belarus wants to submit a new set of lyrics or a new song. They will be allowed to submit a new song by the same band as it's only the song, with its current lyrics which is not able to compete at the 2021 Eurovision Song Contest.