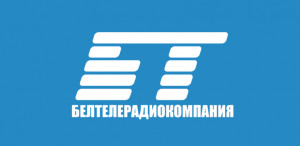 60 acts submitted, but only 15 still with a chance to represent the country at the Eurovision Song Contest in Copenhagen, are to be picked. Alyona Lanskaya takes part in the jury to select her successor. We are talking about the Eurovision flexible country, Belarus.
The national broadcaster in Belarus, BTRC's plan for the the 2014 selection is that the deadline now has expired. A jury will go through the submitted entries and select 15 songs to take part in a national final held in January. The winner of that selection will represent the country at the Eurovision Song Contest in May in Copenhagen, Denmark. That is the plan, but as Belarus is what some might call "extremely flexible" when it comes to their national selection things can easily change. 
On the 7th of December 2012 Belarus selected its participants for the Eurovision Song Contest in Malmö. When Alyona Lanskaya won with the song Rhythm Of Love we had the first 2013 entry ready… that was at least what we thought. Some months later she decided to participate with the Solayoh instead.
Changing a song shortly before EBU's deadline expires is however quite common in Belarus. In 2005 Angelica Agurbash's Boys And Girls were changed to Love Me Tonight. In 2010 3+2's Far Away was changed to Butterflies. In 2011 Anastasiya Vinnikova's I Am Belarusian was thrown away for I Love Belarus. The song changes were won thing, but in 2012 the Belarussian president demanded a disqualification of Alyona Lanskaya after she won the national final. He got it and Litesound went to Baku instead of her. When she won the right to represent the country again at the 2013 contest she might have considered her lucky that she this time only faced a change of song.
Alyona is probably not going to take part in the national selection once again as she this time has been selected for the special jury that will listen to the submitted songs and pick the 15 lucky ones for the national final. The other ones in the jury are musician and composer Vasily Rainchik, Alexander Tikhanovich and choreographer Alexander Mezhenny. Today the broadcaster revealed that they have recieved 60 songs in their search for the right song to represent them in Copenhagen, Denmark in May next year. 
You might also like to read: