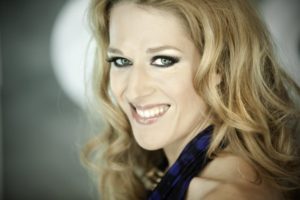 Kati Wolf will record a new version of What About My Dreams? in the French language.  It will be released in France, Belgium and Canada.  Kati was a big fan favourite in Germany and reached the final to eventually finish in 22nd place.
Kati is a real big star in Hungary.  Her big break came when she was a finalist in the Hungarian X Factor.
She was recently successfully nominated for some awards at the Viva Comet Awards in Budapest.
The French version of What About My Dreams? will be written by Marc Mysterio.  Marc himself is currently very popular in Europe with his song All Wrong. 
Kati's official website can viewed at www.wolfkati.hu .
You can see Kati's dress rehearsal video below from this year's Eurovision.