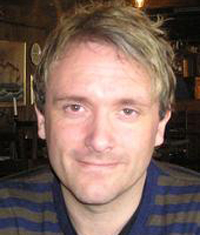 Johan Jämtberg together with Mikael Gunnerås and Kurt Calleja himself wrote the 2012 Maltese Eurovision entry, This Is The Night.  Johan has been very busy writing and producing new material for Eldar Gasimov (2011 ESC winner from Azerbaijan) and Lerika (2012 JESC Russia) and also finding success in a song festival in Romania.
Johan Jämtberg has been involved with both the Eurovision Song Contest and Junior Eurovision Song Contest.  He had success making it to the final with Kurt Calleja for Malta at the 2012 Eurovision Song Contest in Baku.  He has recently been helping Mikael Gunnerås on Kurt's forthcoming album due for release shortly. Johan contributed to two songs including Over and Over from the 2011 Malta Eurosong, where Kurt wrote the lyrics, and This Is The Night.
Johan was the composer with Mikael again and Eric Rapp, the performer, of the Swedish Junior Eurovision entry in 2011, Faller. He also produced, with Mikael Gunnerås, the radio edit and remixes of the 2012 Russian Junior Eurovision song, Sensatsiya, by Lerika.
Now together, with Mikael Gunnerås, he has written a song for Eldar Gasimov (the co-winner with Nikki for Azerbaijan at the 2011 Eurovision Song Contest).
He has also written a new song for Lerika from Russia.  He also produced with Mikael the English/Russian remix of Sensatsiya that she performed at the start of the recent Russian 2013 Junior Eurovision national selection.  Johan also had a song in that Russian selection by Vanessa Bezrodnaya called Dinamit.
Johan has recently had some success with his songs and productions at a song festival in Romania.  He had two songs in the festival.  Johanna Svensson performed Break It Up (composed with Katarina Åslund). The song was originally written for former Bulgarian 2007 JESC act, Bon Bon.  The other song was Chemistry originally performed by Katya Ryabova and Eric Rapp (composed with Mikael Gunnerås and Eric Rapp) and sung at the festival by Paulina Jonsson.
Johan will also be working on a new song later in the summer for former Russian JESC star Katya Ryabova who sang in 2009 and 2011.
You can read more about Johan at his official MySpace site. You can see the official video for Kurt Calleja's This Is The Night below and Lerika's remix performance of Sensatsiya below.
You may also like to read –
Brinck releases video for latest summer single 
Eldar Gasimov releases Heartbreaker 
Dayana Kirillova Will Be Representing Russia at the 2013 Junior Eurovision Song Contest