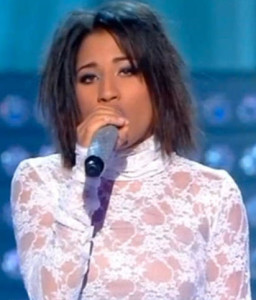 Joanna Lagrave will soon participate in the 2014 France national selection. It has been revealed her song, Ma Liberté, is composed by the successful songwriting team from Malta, Gerard James Borg and Philip Vella together with Sean Vella. The composers beat stiff competition to make it to the final stages.
The local broadcaster, France 3, decided to bring a national selection back for 2014 to see who would be the French representative at for the Eurovision Song Contest. The names of the artists and titles had already been revealed by France 3. 
Joanna Lagrave – Ma Liberté (My Freedom)
Twin Twin – Moustache (Mustache)
Destan – Sans Toi (Without You) 
The composers of Ma Liberté are non other than Gerard James Borg, Philip Vella and Sean Vella. Gerard and Philip have written five previous Eurovision entries for Malta. They are Desire by Claudette Pace (2000), 7th Wonder by Ira Losco (2002), On Again…Off Again by Julie & Ludwig (2004), Vertigo by Olivia Lewis (2007) and Vodka by Morena (2008). They have also composed many songs for previous Malta Song For Europe selections. Philip's son, Sean, is also part of the songwriting team here and he is also building a fine reputation as a songwriter and producer. The songwriters also have four songs between them in the 2014 Malta Eurosong selection. 
Joanna Lagrave was a former competitor in the popular French tv TF1 talent show, Star Academy. She took part in the eighth season of the competition. Now Joanna's attention turns to Eurovision and she hopes she will get the winning ticket to represent France at the 2014 Eurovision Song Contest in Copenhagen.  The final will take place on 26 January and the winning entry will be announced on 2 March on special tv show.
You can see one of Joanna's hit videos below, L'école des duplicatas.
You may also like to read –
Titles of three French contenders now known
20 Maltese semi-finalists presented 
Preview videos of the Maltese selection entries are published