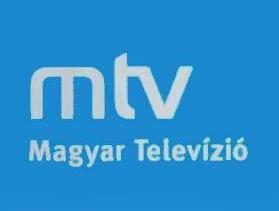 MTV or Magyar Televízió repsonsible for the selection of Hungary's entry to the Eurovision Song Contest in Baku have just held a press conference where it was confirmed that next year's entry will be chosen through a public final, the first time they have used this method in four years.
Hungary and the Eurovision Song Contest have had something of an on/off love affair since their debut in 1994. With varying degrees of success, interest for the Eurovision has fluctuated enormously both with the hungarian public and the broadcaster. Their dedication to future participation in the contest seems however to be taking a turn in the right direction, following today's press conference.
The last time a Hungarian entry was selected by means of a national final was back in 2005 in Kiev, when singer Czésy defended Hungary's honour with Candlelight, failing to take the landlocked nation to the final. MTV has revealed that 2 semi finals and a final will be held during January and February, which will also be televised. Those to advance from each respective semi as well as the winner of the grand final will be determined through a combination of jury and televoting. Each semi will feature eight acts, of which 4 will go through to the final. Other details concerning the exact dates are yet to be announced.
MTV have also opened for entries to be submitted, with a deadline set for the 20th of December. Hungary managed to qualify for the final in Düsseldorf with Kati Wolf and her entry What About My Dreams?, ending in 22nd place with 25 points.