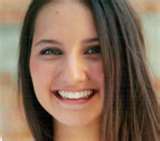 Goldi Halili has participated in the last three Festivali i Këngës in Albania.  She has recently released an official international promo video for the song, Në krahët e
tua, that was in the 2010 festival.  It is now in English and titled, Find Me. 
The song has been totally reworked and is now in an upbeat dance style.  The video was recorded in New York.
Goldi first took part in the 2009 Festivali i Këngës with the song Tirana Broadway.  She was one of the winners of the newcomers section that year along with Iris Hoxha, who also took part in this year's festival.
Rroj per dashurine was the song that Goldi performed at this year's Festivali i Këngës.  The song was in the second final but did not qualify for the final.
The video for Find me was directed by Charles Kripps and the music is by Fatrin Krajka and lyrics by Charles Kripps.  You can see the video below.