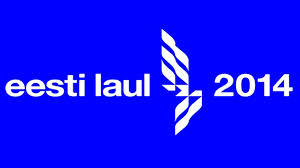 Half of the final line up of Eesti Laul is known, and so it's time for the final ten hopefuls to take to the stage, showing what they're made of. Both Lenna and Kõrsikud sailed through, but will both the jury and public manage to agree this week too?
Only five open spots remain in the final of Eesti Laul, taking place on the 1st of March. This week's semi final features a number of big names from the Estonian music scene, so credit where it's due to broadcaster ETV for making the competition so varied and exciting. Among Saturday's contenders we see two artists that have proven themselves on the Eurovision stage before – Lauri Pihlap, who together with the rest of 2XL provided backing vocals for Estonia's historic win in 2001. Will viewers be swayed by a sudden rush of nostalgia? Another name to be reckoned with is that of Sandra Nurmsalu, who as lead vocalist with Urban Symphony ended Estonia's bad run of non qualification to the final in 2009 with Ränadjad, whose sixth place in 2009 gave Estonians their best result in seven years. To help you decide who you think stands a chance of qualifying to the final, here's a little background information on each participant.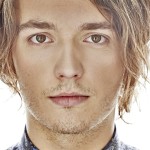 01. Norman Salumäe – Search (T & M: Norman Salumäe)
Norman Salumäe was born in Tallinn on the 12th of June, 1991. He attended the Gustav Adolf gymnasium there. He has always had a passionate interest in singing, having been an active member in both the Estonian men's and boy's choir. His dreams of a career in music however didn't get off the ground before Norman auditioned to take part in the second series of the Estonian TV talent show Eesti Otsib Superstaari, where he made it to the final. He has gained further performing experience by treading the boards, appearing in a production of Oliver. In addition to his solo career, Norman is also lead singer with the group August Hunt, which he joined in 2010. They've enjoyed success in Estonia since forming and have twice made it to Eesti Laul; in 2012, when their Tantsulõvi took them to an eighth place in the final and they also made it to the first semi of this year's selection with Kus on EXIT? but were eliminated.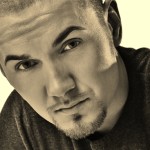 02. Lauri Pihlap – Lootus (Hope) (T & M: Lauri Pihlap)
Lauri Pihlap should need no introduction to most Estonians. Born on the 9th of March, 1982 in Tallinn, Lauri has sung from an early age. His breakthrough came in 1998-1999, when he took part in the singing contest Kaks takti ette aged just 16, making it to the last ten finalists. Following that, he played various roles in musicals and music projects before joining the group Soul Militia in 2000 (then known as 2XL), which thrust him into the limelight. They've released a string of singles as well as two albums; On the rise (2002) and Silence before the storm (2004), but it was through 2XL that Lauri got his first experience with Eurovision, when they provided backing vocals for Tanel Padar and Dave Benton with Estonia's only win to date, Everybody, in 2001.
His solo career was officially launched in 2007, under the moniker Lowry. Since then, he has conquered the Estonian charts with his debut album Split Personality in 2007, as well as a string of highly successful singles. Since the win in Copenhagen, Lauri tried his luck in the national selections once again with the song You ain't what I need, finishing fourth in the Eesti Laul 2009 final. His sophomore set LP was released just this year.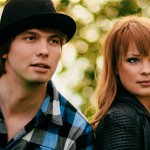 03. Nion – Muud pole vaja (Nothing else matters) (T & M: Karl Kanter / Keit Triisa / Marilyn Jurman)
Nion was formed by musician Karl Kanter along with Keit Triisa in early 2011. Karl plays the guitar, Keit provides vocals, Siim Usin is on bass guitar, Madis Muul is on keyboards and Peep Kallas plays percussion. Keit has previously provided backing vocals for Lenna and the group Outloudz before joining Nion. Their first single Minema lendan (Fly away) was released in April 2011, a collaboration between Karl and former Eesti Laul participant Marilyn Jurman. Their second single Millest Tehtud Sa (What made you) was released in late 2011. Karl and Marilyn also collaborated on their Eesti Laul 2011 entry Veel on aega (One more time), but were eliminated in the first semi final. Karl wrote and composed Marilyn's 2013 entry Moving to Mmm, which again was eliminated in the first semi final. Nion's self titled debut album was released in May 2012 and their sophomore set Tiibade jõud (Wings of power) was released last year. And so the Kanter/Jurman collaboration continues this year with their debut at Eesti Laul as a band with Muud pole vaja.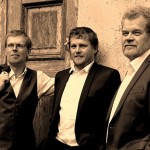 04. Maltised – Elu (Life) (T & M: Jakko Maltis)
The entry Elu is something of a family affair, with musician Mait Maltis at the helm, aided by his sons Mikko and Jakko. Mait was born on the 23rd of February, 1951 and spent his childhood in Tallinn. He completed his studies in 1972, but began his singing career in the late sixties, thus having enjoyed over 40 years in the music business. He has four children; two daughters Margo and Mari-Liis in addition to his two sons. Growing up with a musician as a father has clearly influenced their lives, as Jakko has also been an active musician for some time, having studied at the Georg Ots School of Music and working together with the likes of The iPad Band (making a cover version of the 2012 Eurovision winner Euphoria) and the Ivo Lille group. Mikko studied the guitar and has also provided backing vocals for many well known artists in Estonia. Besides music, Mait is also something of a politician, involved with the Centre Party since 2011.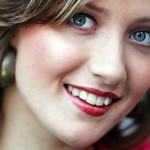 05. Sofia Rubina – City lights (T & M: Priit Juurmann / Sofia Rubina)
Sofia Rubina-Hunter was born to parent of Russian and Jewish origin in Tartu on the 19th of September, 1985. She is a gifted singer and studied at the University of Tartu Culture Academy in Viljandi, before her studies took her to Germany, Russia and the US. She has a wide ranging repertoire, performing music influenced by jazz, soul and club music as well as ackowledging her heritage with Jewish folk music. She has previously worked with the Jazz Trio, musician Villu Veski, the group Baltic United and the Tartu Junior Big Band. She has taken part in an impressive number of competitions previously, achieving first place in The Hope of Europe contest in Russia, 2000, Nõmme Jazz both in 2002 and 2004 and the Lady Summertime contest in 2004 in Finland. Her debut album My Sun was released in 2007. This isn't her first appearance in the Estonian preselections; she first competed in 2004 together with Hatuna, their entry Whenever Blue coming tenth in the final. Sofia Rubina returned to Eurolaul in 2006 with the song Open up your heart, ending seventh.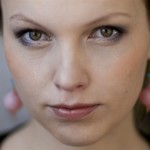 06. MiaMee – Fearful heart (T & M: Liina Saar / Liisi Koikson)
MiaMee is a fivepiece band that consists of Liina Saar on vocals, Anni Ecegioglu on cello and vocals, Taavi Kerikmäe on keyboards and electronica, Mart Soo on guitars and electronica and Ahto Abner on drums. Liina has previously featured on the ETV programme Jüri Üdi klubi, and has also recorded a number of tracks such as Talk with me, I heard the old men say and If the moon leaves shadows on people's eyes. Writer of their entry Fearful heart is Liisi Koikson, who took part together with Söörömöö in last year's preselection with the entry Üle Vee, coming fifth in the final. Liisi is a well known name to many Estonians, having performed in a number of high profile musical productions such as Evita, Miss Saigon and The Sound of Music. She has six albums to her name and is a highly sough after jazz-pop musician.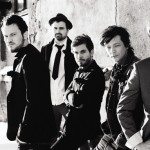 07. Traffic – Für Elise (For Elise) (T & M: Stig Rästa / Silver Laas)
Traffic is a five piece band from Tallinn that consists of Silver Laas on vocals, Stig Rästa and Robert Vaigla on guitars, Tõnis Kivsild on bass and Ivo Priilinn on drums. The band was formed in 2006 by Silver and Stig and they quickly gained a large following, thanks to their breakthrough hit Kallis, ära küsi (Baby, don't ask) that same year. Their popularity was cemented by the follow up hit Vastassuunas (The opposite direction). Their songs have featured in a number of television programmes. They released a song in 2007 together with former entrant Maarja, titled Meie laul (Our song) which became a huge hit and featured on their debut album Traffic, also released that year, which topped the charts and sold by the lorryload.
2008 saw Traffic take part in Eurolaul for the first time with singer Luisa Värk and their entry It's never too late, coming 8th in the final. This gave them a taste for more, and so they tried once more in Eesti Laul 2009 with the song See päev (This day), coming second to Urban Symphony. They tried another time in 2012, coming last in the final with NASA. They hope to sweep the board this year with their entry Für Elise.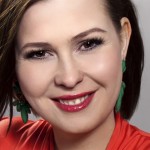 08. Maiken – Siin või sealpool maad (Here on the other side) (T & M: Kadri Koppel)
Maiken or Kadri Koppel as she is otherwise known, was born on the 4th of March, 1977 in Tallinn. She works as a professional vocalist and vocal coach at the song and dance school WAF (We Are Family). She studied at the Georg Ots School of Music. During her studies, she took part in the singing contest Kaks takti ette in 1999, making it to the final which Tanel Padar won that year. The following year however, her singing career suffered a setback when she was forced to undergo surgery on her vocal chords. Maiken has figured among the line up in two bands; Family, who in the early noughties released an album and had major success with the single We Are Family. She was also member of the group Soul Control, which entered Eurolaul in 2001 with Life is a beautiful word, coming 5th in the final. She went on to continue her studies at the Complete Vocal Institute in Copenhagen, Denmark, specialising in vocal technique and pedagogy and has since been involved in Eesti otsib Superstaari as a vocal coach. This will be her first outing at Eesti Laul as a solo performed with her entry Siin või sealpool maad.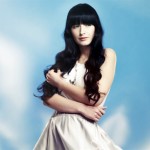 09. Sandra Nurmsalu – Kui tuuled pöörduvad (When the winds turn) (T & M: Sven Lõhmus)
Sandra Nurmsalu was born in the village of Alavere on the 6th of December, 1988. She took her first steps into the enthralling world of music at a very early age, learning to play the violin. As a teenager, she sang with the groups Pillipiigad, Virre and Pink Tank, gaining invaluable experience. Sandra gained nationwide recognition when she took part in the ETV singing contest Kaks takti ette in 2005, when producer and composer Sven Lõhmus also noticed her. She graduated from the Georg Ots School of Music in 2008. However, it wasn't before 2009 that her major breakthrough really came with the group Urban Symphony, winning Eesti Laul with Rändajad and earning a highly respectable sixth place at the contest in Moscow. She's back as a solo artist this year, hoping that her entry Kui Tuuled Pöörduvad can prove equally as succesful in Copenhagen.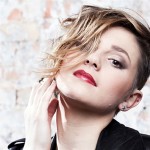 10. Brigita Murutar – Laule täis taevakaar (Sky full of songs) (T & M: Rainer Michelson / Feliks Kütt)
Brigita is a young, 17 year old who is currently studying medicine in Tartu. She is passionate about animals, having both a cat and a horse at home. The daughter of journalist and writer Kati Vatmann and Alo Murutar, Brigita is one of five siblings.  Her involvement in Eesti Laul came about almost by accident, when she was contacted by manager Rainer Michelson, a member of the band Supernova. He has written and composed a number of songs for the band such as Tõstan näpu and Sinine motoroller and his music has also featured in television series. The band has released three albums, Originaal being their latest release in 2009 together with 1996 entrant Ivo Linna. The other writer of her entry, Laule täis taevakaar is Feliks Kütt, bass guitarist and vocalist with the band Genialistid. Both Rainer and Feliks have worked together on a number of projects previously; the project between Brigita, Rainer and Feliks originally began as a one off, but turned out to be very fruitful for all involved and so she was told of their plans to enter Eesti Laul and offered the chance to provide vocals for their song.  
You might also like to read: