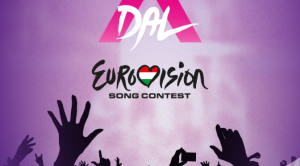 After five weeks of shows, Hungary has managed to narrow their contenders down to eight. A Dal 2015 is the 4th edition of the show through which Hungarians will select their entry in Eurovision Song Contest 2015. Three male, three female singers and two bands are in the running to be the next represantative of Hungary.
A Dal 2015 started on 24 January 2015 and after 5 songs we reached the final with the top 8 performances on 28 February 2015. The winner will be decided in two rounds of voting. In the first round of voting, the jury will award points (ranging from 12 – 2 points) to their six favourite songs. The top four will then go on to the second round of voting where the public will decide who they want to represent them at the Eurovision Song Contest 2015. 
At M1, Duna World, and online at adal2015.hu the final on 28/2 at 20.00 CET will be broadcasted. The same jury used in the previous round of the competition will be in the final: Pierrot – composer, performer, songwriter and producer, Jenő Csiszár – Television and radio host, Magdi Rúzsa – singer-songwriter and Hungarian representative at the Eurovision Song Contest 2007 and Philip Rákay – MTV programme director. Host of the final will be the TV presenter Csilla Tatár together with Levente Harsányi who will host the contestant's interviews from the greenroom just after their performances.
Let's take a closer look at the eight Hungarians hopefuls:
1. Ádám Szabó with "Give Me Your Love"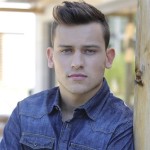 Ádám Szabó was born on 22nd of June 1992 in Budapest, but grew up in the town of Érd. At the age of 5, he became interested in the accordion. He has participated in a number of Hungarian and international competitions. In 2011, he became the runner-up in the RTL Klub Got Talent-like competition "Csillag születik". Ádám finished secondary school and studied at the Franz Liszt Academy of Music in Budapest. In 2013, Ádám participated in the fourth season of X-Faktor and achieved a fifth place. In March 2014, he released the song Nem Kell Többé Félj. 
2. Boglárka Csemer – Boggie with "Wars For Nothing"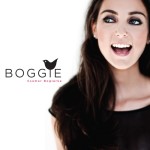 Boglárka Csemer (born 30 November 1986), also known as Boggie, is a Hungarian singer-songwriter who rose to international prominence in January 2014 after the music video to Nouveau Parfum ('New Perfume') was picked up by media outlets in various countries including the UK and USA. The video, shows the singer being extensively retouched while she sings the song, which is a darker, French-language rewrite of Parfüm, originally in Hungarian. Both songs feature on Boglárka's self-titled first album Boggie. The video and its message are similar to the Body Evolution viral video created for GlobalDemocracy.com to encourage the introduction of mandatory disclaimers on retouched images in popular media. Much like the model in Body Evolution, by the end of the video Boglárka bears little resemblance to her unaltered appearance at the start. A brief split-screen comparison shows the viewer how drastically different the final result is. 
3. Zoltán Mujahid with "Beside You"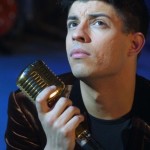 Zoltán Mujahid was born on 8 August 1979 in Karachi, Pakistan to Iqbal Mujahid and Klára Somogyi. He has three brothers: Tamás (Altamash), Atilla, and Aneela. In 2012, he publicly came out as a homosexual. He first studied Indian music in his hometown for five years, and receieved many high positions in local talent shows. At age eleven, he, his mom, and his siblings moved to Budapest and learned Hungarian. During his time in primary school, he learned classical piano. In 1995, he became involved with major plays at the Petőfi Musical Studio. At age seventeen, Zoltán began to take vocal lessons with the help of fellow teacher Kósa Zsuzsa. He graduated from Petőfi Sándor secondary school in 2000, and was admitted to the Lauschmann Gyula Conservatory of Jazz Music, which he graduated from in 2003. He went onto the Jazz department of the Franz Liszt Academy of Music, where he graduated in 2008. In 2003, he was in the top 10 of the American Idol-esque show Megasztár, in its first season. 
4. Spoon with "Keep Marching On"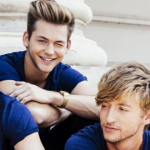 Spoon is a boyband created two years ago. It consists of four classmates and friends. They prefer to perform songs in accoustic versions but they also handle mostly pop songs. As they say "Spoon" means nothing, it is just a small funny name they wanted for their band. 
5. Ív with"Fire"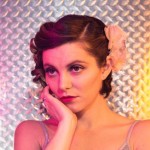 Ív is a female singer that started her career very recently in Hungary. She is a huge fan of Adele, she admits and her song is inspirited by her. She likes singing in pubs and jazz bars in Budapest. Her quallification in A Dal's final was one of the greatest moments in her life.
6. Kati Wolf with "Ne engedj el"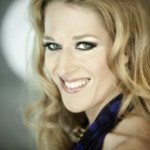 Kati Wolf (born 24 September 1974, Szentendre) is a Hungarian singer and former airline purser. Kati has already represented Hungary at the Eurovision Song Contest 2011 with the song What About My Dreams? –  to a 21st place. At the age of seven, Wolf sang the title track for the popular Hungarian cartoon Vuk. Besides singing, she also took piano and jazz dance classes. After her graduation as solfege teacher, chorus master at the Hungarian Music Academy, she worked with numerous bands in different genres, but her big breakthrough came in 2010 as a finalist of the Hungarian version of the talent show "X-Faktor". 
7. Passed with "Mesmerize"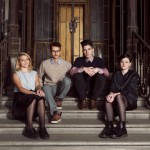 Passed is a Hungarian electronic pop band formed in the summer of 2014. Their influences include Gabor Szabo and Carlos Santana. The members are twins of Polish origin Dorottya and Fanni Nizalowski from Budapest at the vocals and harp (respectively), Dávid Godzsák, an ethnic Hungarian from Kráľovský Chlmec, Slovakia at the bass and guitar, and Levente Szabó from Sárospatak at the piano and synthesizers. One of their main goals for Passed is to bring back the harp into modern pop culture.  
8. Bálint Gájer with "That's How It Goes"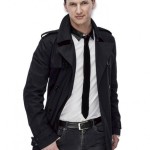 Gájer Bálint is highly inspired from present Hungarian jazz singers, with his specially charming voice. He is commonly called the Hungarian Michael Bublé and as such creating a band with which he could salute the outstanding Canadian singer, seems fairly obvious. The Michael Bublé Tribute Band follows the waves of jazz and lounge music in sound. Besides Boublé songs and covers (Queen, George Michael, Ray Charles), on concerts they also play swing and jazz standards. On concerts Bálint with the help of his band we can be part of a real Bublé nights, so the pleasant atmosphere is guaranteed by the well-known songs and also the ones who would like to dance will be enchanted by the effervescent rhythms of swing and rock'n'roll music.