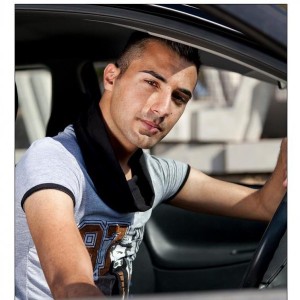 Christian Azzopardi has released a brand new single and it is called High On Love.  The song is composed by one of the most popular and successful songwriters in Malta, Philip Vella.  Philip along with Gerard James Borg have written five Eurovision Song Contest entries and many other successful songs for Malta national selections and festivals.
The five entries composed by Philip & Gerard were Desire from Claudette Pace in 2000, 7th Wonder by Ira Losco in 2002, On Again…Off Again from Julie & Ludwig in 2004, Vertigo by Olivia Lewis in 2007 and Vodka by Morena in 2008.
Christian Azzopardi is a popular singer in Malta and has been successful in many festivals.  He was most recently in the 2012  Konkors Kanzunetta Indipendenza contest with Kburin Bik.  
The new single, High On Love, is an uptempo dance number and is a very catchy song.  He performed it on the Net tv telethon and song is set to be big hit in his homeland.
Christian's sister, Domenique, will take part in the 2013 Malta Eurosong with Too Little, Too Late.  
You can hear High On Love below.

You might also like to read: