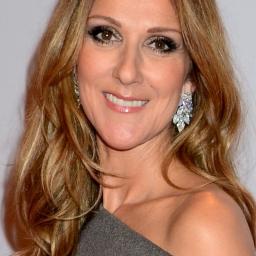 Canadian superstar and former Swiss Eurovision entrant Céline Dion has recently been forced to change the name of her upcoming English language album following a dispute with songwriter Daniel Merriweather.
The album, Céline Dion's first English language album in six years following the release of Taking Chances back in 2007 is due for release in October. Originally, the album was given the title Water and a Flame, based on a collaboration between singer Adele and Daniel Merriweather. During a live performance of the song however, Dion mistakenly said that the song was written by Adele, which infuritated Merriweather.
As a result of the spat, an announcement was recently made by Dion's husband and manager René Angelil that the title of her upcoming album has now been changed to Loved Me Back To Life, written by Australian artist Sia. The album was originally scheduled for release back in November 2012, but the release was postponed by music label Sony as the concept of the album had evolved. It was originally the intention to include six cover versions and six original tracks by Dion. The finished album is now reported to feature just two covers, At Seventeen and Overjoyed. A number of major names have been collaborating with Dion on Loved Me Back to Life, including Stevie Wonder and American R&B star Ne-Yo.
The last studio release from the star was the French language recording Sans Attendre, released last November, topping both Belgian, Canadian and French album charts, selling to multi platinum status in both Belgium and Canada and selling over 500,000 units in France, making it the second best selling album last year.
You might also like to read: