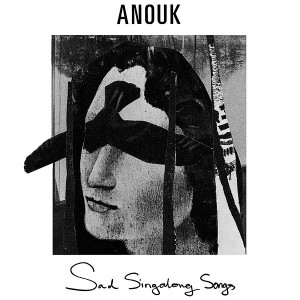 Anouk's particpation for the Netherlands at Eurovision in Malmö with Birds was at the top of many Dutch fans' wishlist. She has already enjoyed a hugely successful career in the Benelux countries for many years. Her latest album Sad Singalong Songs is already flying high with the help of lead single Birds.
Anouk's performance of Birds seems to have given her career an extra boost. During her time in Malmö, the uncompromising rocker's interpretation of the ballad Birds attracted a great deal of attention and praise in the international media, from Sweden, the UK and Greece. Perhaps praise in foreign media will see Birds scale new heights for the artist. The release of the single in her native Netherlands broke records back in March. The single gradually slipped down the charts, but is now enjoying renewed success following her triumph in bringing the Netherlands back to the final for the first time in nine years, and has taken the top spot on the singles charts once more.
Her latest studio offering is also appearing to be benefitting from the Birds effect. Sad Singalong Songs was released in the Netherlands on the 17th of May and has already, withing the space of a few days, shifted enough units to sell to platinum status (50,000 copies). Ther demand has been so overwhelming that Anouk's record label, Universal Music, has decided to give the album an international release.
The track listing of Sad Singalong Songs is as follows:
1. The Rules
2. Pretending as Always
3. Birds
4. The Good Life
5. Are You Lonely
6. Stardust
7. Only a Mother
8. Kill
9. I Don't Know Nothing
10.The Black Side of My Mind
Anouk's latest release gives her a seventh platinum selling album. Her breakthrough album, Together Alone, released in 1997 sold to four times platinum in the Netherlands. Platinum sales within a week is hopefully an indication that Sad Singalong Songs will go on to become one of Anouk's biggest successes yet. Stay tuned for a review of her latest offering in the near future.
You might also like to read:
Below you can watch our 3D video of Anouk performing their 2013 Eurovision Song Contest entry Birds. As always, we strongly recommend watching this video in 3D, as it was recorded, to enjoy it to its fullest, but if you do not have a pair of suitable glasses this can easily be turned off in the player below for regular 2D watching.