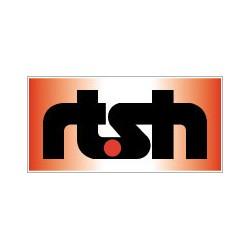 The local broadcaster in Albania, RTSH, have confirmed the dates for the Festivali i Këngës to decide who will represent them at the 2014 Eurovision Song Contest. The final will take place on 28 December and the participants have also been revealed.
Albania are traditionally one of the first countries to select their entry for the Eurovision Song Contest.  This year is again no exception.  There will be three shows with two semi-finals taking place on 26 and 27 December. The grand final of the Festivali i Këngës will be on 28 December at the Palace of Congress in Tirana.
There are 16 acts announced.  This is down on previous years when there are normally 20 or more acts taking part. It is unknown at this time if RTSH plan to add any more to the line up. The participants known are – 
Marjeta Billo – Ti mungon
Herciana Matmuja – Zemërimi i një nate
Orges Toce – Jeta në orën 4
Besiana Mehmeti & Shkodran Tolaj – Jam larg
Sajmir Braho – Grua
Renis Gjoka – Nuk e di
Venera Lumani & Lindi Islami – Natë e pare
Frederik Ndoci – Një ditë shprese
Rezarta Smaja – Në zemër
Blerina Braka – Mikja ime
Klodian Kacani – Me ty
Xhejn & Enxhi Kumrija – Kur qielli qan
Luiz Ejlli – Kthehu
Lynx – Princesha
Saviana Verdha & Edmond Mancaku – Vetëm për ty
Xhejsi Jorgaqi – Ëndërrat janë ëndërra 
There are two acts who have participated at previous Eurovision Song Contests. They are Luiz Ejlli who sang Zjarr E Ftohtë in 2006 in Athens and Frederik Ndoci who sang Hear My Plea with Aida Ndoci in 2007 in Helsinki.
You may also like to read –