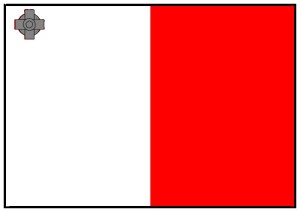 The Maltese broadcaster, PBS, has announced that 210 songs have been submitted for the Eurosong selection for the 2014 Eurovision Song Contest . This is a record amount of submissions for the national selection in Malta.
The news of the amount of submitted entries was announced on the news programme in Malta.  The 210 songs is up on last year's amount of 181 entries.
Many acts in Malta have been preparing their songs for months to enter the race for the 2014 Eurovision Song Contest. The acts have songs not only by Maltese composers but also songwriters from around the world. Many familiar names in Malta, as well as some bright new acts, were expected to submit entries this time. Although, two familiar names to the Malta Eurosong will not be competing this year, Claudia Faniello and Danica Muscat.  They have other committments at this time.
Later in November the the judges will narrow down the songs to just 20 songs.  This will be an extremely hard job to find the best 20 entries where there are expected to be a high standard of submissions.
The 20 chosen songs will then be a part of the national selection to be held over two days, where 14 songs will progress to the final.  The exact dates for the semi-final and final are still be be confirmed but they are likely to be at the end of January or beginning of February next year.
So, now we will wait to see who will succeed Gianluca Bezzina and, Tomorrow, that went to 8th place at the 2013 Eurovision Song Contest, and carry the Maltese flag all the way to Denmark in 2014. 
You may also like to read –