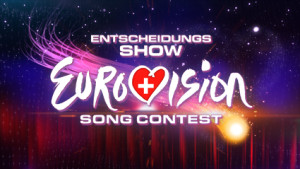 It is time to vote in Switzerland. 159 songs are in the public online voting that kicks off today. Two of them are former Eurovision Song Contest participants, from Croatia and Cyprus. Is Switzerland going to be their comeback – or is the competition too strong for them to make it through to the national final?
It is time to vote in SRF's online voting. In a 50/50 combination internet users and music experts will select the songs to qualify for the next step. 159 songs have been submitted. Two of them from former Eurovision Song Contest participants:
Daria Kinzer: In 2011 she represented Croatia with the song Celebrate, which failed to make it to the final. Daria is born in Germany by a Croation-German couple, she is raised in Austria where she also studies and Switzerland is therefore not that far from home.
Annet Artani: In  2006 she represented Cyprus at with the song Why Angels Cry, which also failed to make it to the final. Annet is born and raised in the US by Greek parents. She was set with a chance to represent Greece in 2008, but withdrew as singing with a Greek label could harm her US career.
It is not unusual that foreign participants try their luck in the Swiss selection. In the last few years we have seen Poland's Magdalena Tul, Gordon from the Dutch De Toppers, Cypriot Constantinos Christoforou and also Danish DQ have a go. Their succes have however been minimal as none of them made it to the Swiss final.
The 159 submitted entries is yet another downfall for Switzerland. For the 2012 selection they had recieved a total of 320 songs, for this year's selection that had dropped to 178 – and now the number went down once again. 
On SRF's website you can cast four votes – once you have been registreret. Instructions on how you do so are available in German, French, Italian and English. You can put all your votes on one song or divide them on to several songs. The voting stops at the 18th of November.
You might also like to read: