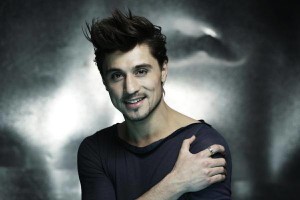 "Не молчи" Is the title of Eurovision legend Dima Bilan´s new single. It is a pop ballad, in which the 2008 Eurovision winner cries for the love of his life not to remain silent as it will only take a couple of words to save their love.
The new single from Dima Bilan was released on the 26th of May.
During a press conferences at the Eurovision Greatest hits show, Dima said that he has been working for two years in the studio putting together piece by piece his next album which is refered to as Alian 24. Not much information had come out about the kind of music he was working on, but fans are eagerly awaiting the album.
Dima Bilan participated twice in the Eurovision Song Contest representing Russia; first time in 2006 with the song Never Let You Go and then again in 2008 with the song Believe that finally granted Russia it's first Eurovision victory.
In this video you can listen to his new single:
To refresh the memory of his two Eurovision entries, we would also like to show you this video which contains both his entries. It is a recording from the opening reception in relation to the 2009 Eurovision Song Contest, held in Moscow, due to Dima's victory the year before: